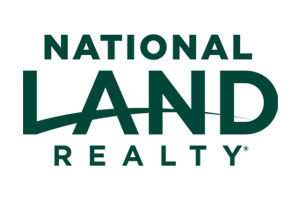 Close
Contact William (Bill) Scott
Fill out the form to the right and click "Send" to contact William (Bill).
William K. "Bill" Scott joined the National Land Realty team in July 2021. Bill previously worked as a Real Estate Lender for 40 years. His past 19 years were spent working at First Citizens bank. He has previous experience selling his own rental properties and enjoys helping clients with selling agricultural and farmland, recreational, and commercial properties.
Bill graduated with a bachelor's of science in biology from UNC Charlotte. He also obtained his North Carolina Real Estate Brokers License in January of 2020 and completed the Graduate School of Banking of the South at Baton Rouge. He now lives in Clinton, North Carolina with his wife, Darby. In his spare time, Bill enjoys fishing, hunting, bicycle riding, and traveling. He also enjoys teaching Sunday school and singing in the Graves Memorial Presbyterian Church choir.
Land by State
Land Professionals by State