About us
Welcome to the best tools, support, and data in land realty.
We've been leading a tectonic shift in how people buy and sell land for over a decade. Thanks to more advanced technology, more local brokers, and more land real estate experience, National Land Realty is the easiest way to find your perfect piece of land, and be absolutely sure of it.
We are a full service real estate brokerage company specializing in farm, ranch, hunting, wildlife, timber, country, waterfront, and recreational land across the country. And we offer a national network of support from local Land Professionals who are dedicated to move mountains for you.
"the future of buying and selling land is already right here."

Aaron Graham, Chief Innovation Officer
Our Mission
At National Land Realty, we exist to make things grow.
Our Values
We find opportunity in every challenge.
We treat people right.
We are coachable.
We love what we do.
We get better every day.
Our Vision
At National Land Realty, we ARE the land brokerage industry.
Technology
Land Tour 360®
Experience properties from a 360 degree bird's eye view.
Our Land Tour 360® interactive technology takes land buying and selling to the next level. This unprecedented, fully immersive experience gives sellers a revolutionary way to showcase properties and gives buyers the freedom to explore properties from anywhere.
With interactive maps, property highlight videos, wildlife spotlights, and key details, Land Tour 360® is the next best thing to actually being there.
LandBase™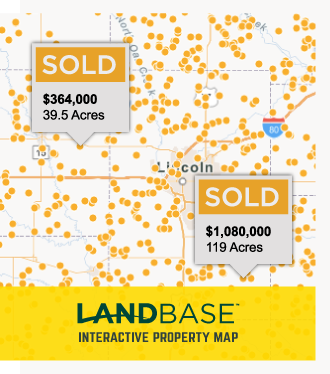 Get access to more land data than anywhere else.
Looking to understand historical sales data in the area you're searching for or listing property? Want to learn about soil quality? Elevation? Land use? LandBase™ gives you immediate access to all of this information and more.

LandBase™ is the country's most comprehensive listing of land sales, soil, and topographical data, and it's only available right here.
Experience
Land Professional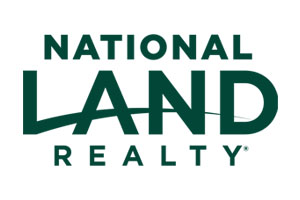 Local expertise with the support of a national network.
We don't just talk the talk, we walk the walk. We've assembled a group of the most knowledgeable and respected Land Professionals, including local experts all across the country, and we've armed them with the most advanced tools and technology in the industry. And they're all here to serve you. Ready to meet your local brokers and agents? Let's Go
We are actively seeking brokers and agents for select areas to join our team. Learn more about Career Opportunities.
"NLR has that perfect blend of old school ethics and game-changing technology."

Jason Walter, Chief Executive Officer