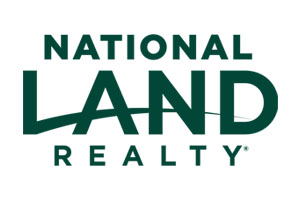 With a real-life work history in farm, timber, and wildlife management and sales.  Mark is a second-generation Realtor and has a son that is in the business as well. Both parents grew up on farms and as a youth, some of his best memories were made while roaming the Ozark hills on his grandparents' cattle farm. 
Experience:
Closed sales in over 100 counties in multiple states
Licensed Broker in OK, MS, AR, NM, CO, and AL
Served 30+ years as a broker
Catfish farm management and forestry (inventory/sales)
Taught classes for  Real Estate CE Credits, Extension Service, and County Forestry Associations on subjects such as sealed bid process sales, landowner's guide to hunting leases/club management, and forestry management.
Created land plans for wildlife management, income, and aesthetics 
Sales and acquisition history with private and institutional clients 
 Professional Recognition:
1996 - Received ALC designation
1998 - Leadership MAR/Land Realtor of the Year
1999 - Vice President Southeast Regional RLI
2000 - Private Property Right Liaison to NAR 
Personal Interests:
Planting trees for wildlife and people (mast and fruit)
Playing on heavy equipment
Gardening (deer eat everything except the flowers)
Hunting and fishing
Teaching bible classes 
Reading to a lap full of grandchildren
Keaton has been very responsive and cooperative in working with us.
We would recommend him to anyone.
– Tom W. (July 12, 2021)
Mark Lewis with National Land Realty did an outstanding job for us selling both of our family properties in Mississippi. We were updated on the traffic and nature of the customer inquiries in our properties through the NLR website monthly, which was a nice feature. Mark gave us incredibly good advice throughout the entire process. He was always available anytime we had questions, he replied in a timely manner and did not bother us with unnecessary calls and interruptions. Mark always respected our wishes when showing our acreage and was courteous to the hunters leasing our acreage. It is hard to argue with results. Mark far outperformed other realtors, selling both properties in less than half the average time of other comps in the area. The sale price he recommended on both properties was well substantiated and was supported by the bank for both buyers with no problems. We live out of state and were able to manage both closings through the mail with little effort on our part. I cannot say enough about the respect and trust Mark earned from each of us during our association with National Land Realty. I would recommend Mark Lewis wholeheartedly to anyone that has acreage they want to sell and do not have the time or the desire to be involved in the process. Mark handled everything from soup to nuts.
– Alan B. (April 01, 2021)
Mark provided excellent services during our process of selling our farm!
– Jamie I. (April 04, 2019)
prepared and professional
– ron b. (November 02, 2018)
Courteous. Punctual. How fast the land was sold.
– Raymond T. (July 16, 2018)
Mark was wonderful to work with! Very knowledgeable and dependable. Wonderful personality!
– Kimberly Ann H. (January 31, 2018)
– L. H. (January 30, 2018)
– Victor H. (January 30, 2018)
Mark took all the time I needed and broke things down to a level I could understand. All this before anything sold. Thank you sir.
– Bart W. (January 19, 2018)
The Agent is very informative, helpful, answers all calls efficiently. Very Good Agent, excellent I will highly recommend him.
– Barbara W. (December 11, 2017)
Mark has a very adept sense and understanding on the needs of a customer and working though it. He also has a vast network of people to help with other needs as they arise.
– andy h. (December 06, 2017)
MARK WAS VERY PROFESSIONAL AND ENTHUSIASTIC IN HIS UNIQUE APPROACH TO SELLING OUR FARM. HE DEMONSTRATED HIS EAGERNESS TO COMPLETE THIS SALE BY CLEANING UP AN UNSIGHTLY PART OF OUR PROPERTY. THIS INDICATED TO ME THAT HE WAS WILLING TO DO WHATEVER IT TOOK TO SALE OUR FARM. IN MY OPINION MARK IS AN OUTSTANDING SALES PERSON AND DESERVES A 5 PLUS RATING!
– LINDA H. (December 01, 2017)
Mark is the type guy that you can meet and in a few minutes feel like he is an old friend. Everything he said I knew to be true, so I'll classify him as a straight shooter.
– Curt A. (November 28, 2017)
Mark Lewis is The best!!! I have worked with other realtors but there is no comparison. Not only is he knowledgeable but his people skills put him at the top. I cannot imagine working with anyone else.
So pleased with every aspect of the process. He made every step easy for the three of us involved.
– Janet B. (November 27, 2017)
All my dealings with Mark were outstanding. You need to keep him at all cost! I have never dealt with anyone as thorough and knowledgeable as Mark. It was a real pleasure dealing with him. I would consider him a great asset to your Company. Jim Kidd
– James K. (November 27, 2017)
– Kimberly Ann M. (September 27, 2017)
My property was a hard plot of ground to sell. The property was in a remote rural area. It was accessible, but well off any well traveled road. Since no utilities were available, the property was less desirable as a hunting camp site or recreation parcel. Additionally, my particular parcel had a huge gully caused by erosion in years past. This gully reduced mobility on the property and restricted use of a significant portion of the tract. With all these negatives, it took patience and sticking with it to find the right buyer. In light of a successful sale, I appreciate the work National Land Realty did to make this sale.
– Johnie B. (August 04, 2017)
Mark Lewis was an excellent agent. I had to sell part of the farm after my husband's
unexpected death. Mark was a pleasure to work with and most considerate of my
situation. I would highly recommend him to others.
– Eiwanda S. (May 13, 2017)
Land by State
Land Professionals by State