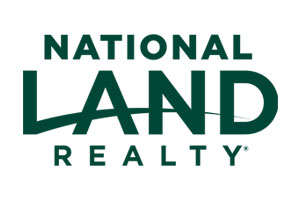 Monroe has been self-employed in real estate land sales & management for 27 years and joined NLR in early 2015. He started Black Belt Land, one of the most highly recognized land sales companies in Alabama. His areas of expertise include evaluations and negotiations. Monroe's knowledge of the land industry and self-confidence help build confidence and relationships with his clients. Monroe is proud of every sale he is involved in, small & large, representing a high net worth of families and funds.
Monroe attended Livingston University and served in the military in the Honor Guard. He currently lives in Tuscaloosa, AL, and has one daughter, Ashley, and two grandchildren, Madison and Parker. His hobbies include family time, hunting, fishing, and spending time on the beach. Monroe also loves football weekends and cooking out.
Easy to talk with and knowledgeable of the area.
– Allyne Y. (April 15, 2020)
Well informed on all aspects of the property. Kept me up to date on happenings of the property. Good agent!
– Don G. W. (August 23, 2019)
– Betty B. (July 20, 2018)
Excellent job. Communicated on a timely basis. Work very hard to sell the property.
– Les Fowler F. (March 06, 2018)
– William F. (February 23, 2018)
– Clyde G. (December 27, 2017)
Can't think of anything that could have been done better.
– Carolyn W. (August 14, 2017)
We appreciate the way you evaluated our property and priced it to sell in a reasonable period of time. We appreciate all that you did for us.
– Gloice P. (August 02, 2017)
– Richard M. (April 10, 2017)
– Diane R. (April 10, 2017)
– Debra C. (April 07, 2017)
Zac was with us all the way from showing the land and answering questions, very
knowledgable on property lines and lay of land, assisted with every facet from
offer to close of land. Would use again if the need arises
– Joseph H. (March 31, 2017)
Monroe, April and Erin were always quick to communicate with me about any concerns or questions I had, which were few due to their excellent professionalism in handling my property transactions. I would highly recommend their services to anyone who needed to buy or sell property in the area. Job well done!
– Mike P. (October 07, 2016)
– Alex J. (August 31, 2016)
Being a gated community and with so many properties for sale in Black Warrior Bay we feel very fortunate to have sold our parcel. We sold at a loss but that was our choice and Monroe did everything he could on a virtually impossible sell.
– Gary S. (August 29, 2016)
Done everything well
– Justin E. (July 14, 2016)
– William W. (February 22, 2016)
This was the best experience with an agent that I have ever had!
– Thomas R. (October 23, 2015)
Land by State
Land Professionals by State