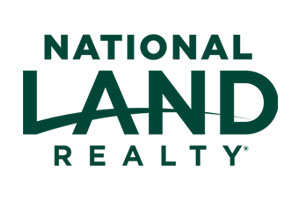 Close
Contact Susan Floyd
Fill out the form to the right and click "Send" to contact Susan.
Susan grew up in Greer, SC, and attended Clemson University, where she earned her Bachelor of Science degree in Management. She began as the Director of Marketing for National Land Realty in 2008 and in 2015 was promoted to VP of Operations. She was then promoted again to Chief Operating Officer (COO) in early 2017. As COO, Susan oversees and manages all operations of the company to drive sustainability and growth. Her initiative, reliability, and attention to detail make her a valuable asset to the National Land Realty team.
Susan is married and has two daughters. She enjoys volunteering with the NLR volunteer program and donating to local animal shelters. She also enjoys hiking, gardening, and spending time with her friends and family, which includes her dogs.
Land by State
Land Professionals by State