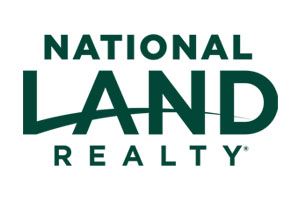 Logan Eaton, Executive Vice President of Sales at National Land Realty, has experience in land brokerage across the southeast.  He was born in Charleston, SC, and raised in Atlanta, GA, Logan is a true southerner. He attended the University of Kentucky before transferring to the University of Georgia where he obtained his Real Estate degree from the Terry School of Business. During his time at UGA he was a member of the Real Estate Society as well as a leader in HEROs, a nonprofit club.
From 2012-2015 Logan established NLR's office in Atlanta where he represented landowners and buyers in Northern GA.  He holds a Principal Broker's license for the state of GA and is also licensed in SC.  He has been involved in land transactions in several states and works to support the over 400 agents and brokers at National Land Realty.  In 2016 Logan became the EVP of Sales for the company and has been working to build NLR into the nation's largest land brokerage firm.
Logan enjoys traveling across the southeast for college football/basketball games, relaxing at Lake Oconee in GA and spending time with his wife Maddie, their sons Henry and Charlie and their Golden Retriever, Dill.
Our property came under a legal dispute soon after listing. Our agent stayed with us and help us navigate through to the end.
– Evan T. (July 23, 2017)
– Nancy . (March 30, 2017)
Very helpful in finding our perfect property. He helped us every step of the way and we look forward to working with him again in the future!
– Macklin H. (May 18, 2016)
– Jason N. (April 25, 2016)
Agent was very helpful.
– Anne O. (March 28, 2016)
Land by State
Land Professionals by State