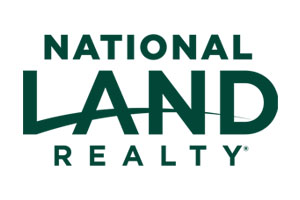 For over 30 years I have been involved in land management, production agriculture managing a diversified family farming operation and land sales. Through these experiences, I have acquired practical knowledge of agriculture, forestry, wildlife management and what it takes to run a successful land real estate operation. I specialize in land brokerage of timber, agriculture, recreational hunting, and rural residential properties throughout the state of Alabama. My clients receive a broad range of services including the latest technology in high-resolution GIS and GPS mapping for multiple layer maps for timber inventories, agriculture fields, soil maps, wildlife habitat, road projects, and pond sites. I can also assist in evaluating USDA farm and conservation programs that might be available and will recommend which programs would work best for your goals. Being a landowner myself, I understand first-hand the benefits and challenges facing property owners and recognize the details that are of utmost importance in land planning, development and how soil types, topography, and property location impact timber, agriculture, wildlife and property values.
Whether you want to sell your property or are interested in investing in agriculture, timber, recreational hunting land or a rural residential home site, I will utilize the latest GIS mapping technology, networking and advanced land techniques to help clients make the best-informed decisions.
Making smart profitable land investment decision is no different than any other type of investing. It starts with the right property at the right price, a strategic plan, and a good networking source to help achieve your goals.
– Alan L. (December 11, 2018)
– Guy B. (August 27, 2018)
I have known Jerry ever since he began selling real estate. I deal with real estate agents almost daily as a closing attorney and I would rate Jerry as one of the easiest to work with who has a vast knowledge of the rural land market in Alabama. I wouldn't hesitate to recommend Jerry to anyone looking to sale their property. I know for a fact that land lenders and other real estate agents enjoy working with him and he has a wealth of knowledge when marketing real estate..
– Randall B. (July 27, 2018)
– Billy F. C. (June 14, 2018)
Showed the property twice within a couple of days of calling. Always available and put me in touch with the right people whether it was the neighbors, surveyor, or county engineer. Jerry did a great job!
– Cameron D. (May 14, 2018)
– Jack E. (December 01, 2017)
He was persistent for 3-plus years, constantly bringing in buyers. Offered advice on marketing and price reductions. Was courteous on when and how he showed the land. Even invited me to a dove shoot put on by NLR and a lender. At the lunch of the hunt I told a person about my land for sale and he said he was in the market for hunting land. I told him enough to get him interested and then said talk to my agent who would be glad to show it to him if he wanted to see it. The agent took over from there and the rest is history because that guy I met at the hunt ended up buying the land. Who knows, if we hadn't have been on that hunt the purchase may not have happened. Thanks for all the hard work.
– Kenneth B. (November 24, 2017)
– Larry P. (October 10, 2017)
– Douglas J. (July 05, 2017)
– Jamie C. (May 22, 2017)
Jerry was extraordinarily prompt in answering questions and keeping us informed. Always very patient.
– Ray and Susan S. (April 13, 2017)
Jerry and Joey are very good at selling property for National Land Realty
– LaChele B. (October 19, 2016)
– Dewayne D. (September 29, 2016)
– Randall S. (August 24, 2016)
Land by State
Land Professionals by State