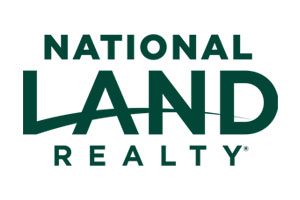 Wayne Dunson joined National Land Realty in January 2021. He has over 10 years of experience in the real estate industry and has been involved in land development since 2018. Wayne is truly passionate about land. His background in range management and experience with family land provides boots-on-the-ground knowledge of what working farms and ranches are truly capable of providing in terms of enjoyment and long term investment potential. 
Wayne is actively involved in several organizations such as the Odessa Board of Realtors, Permian Basin Board of Realtors, Texas Association of Realtors, National Association of Realtors, and the Odessa Chamber of Commerce. He has served on the board for the Odessa Chamber of Commerce, Texas Association of Realtors, and Young Professionals of Odessa, among others. He was also named Realtor of the Year in 2014 for the Odessa Board of Realtors.
In his free time, you can find Wayne hunting, fishing, hiking, working out, or firing up the BBQ grill. Wayne and his wife, Alexa, live in Odessa, Texas, with their son, Carter, and dog, Dixie. 
– RUSSELL B. (July 25, 2022)
If you're looking for a professional to sell your property, look no further. Wayne Dunson is very responsive and he really went above and beyond to help me sell a very difficult piece of inherited property. He connected with everyone involved in this sale and made it happen! I'm so very thankful I found him and I'd recommend him 100% for any property needs you might have.
– Christine H. (October 28, 2021)
Land by State
Land Professionals by State