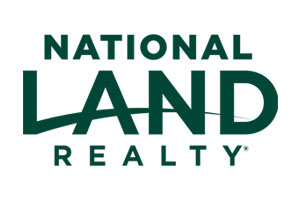 Warren has been in the forest management and forestry consulting business since 1981 and founded PETERS Forest Resources, Inc. in 1996. During his career, Warren has been responsible for a variety of forestry related duties, including timber inventories, timber and timberland appraisals, forest management, timber sale administration, and a variety of analyses of current and past market behavior and trends for clients considering the sale or purchase of timber and/or timberlands. This experience has included direct responsibilities for the management of approximately 70,000 acres of timberland in Louisiana and Mississippi and indirect or support duties relating to the management of an additional 200,000 acres. As an appraiser, Warren specializes in rural properties ranging from small recreational tracts to large timberland investments and has prepared appraisals on more than 5 million acres of timberland located across the southeastern United States on tracts ranging in size from a few acres to over 500,000 acres. As a real estate sales person and broker, he has been involved with sales of timberland and recreational tracts ranging from a few acres to larger than 30,000 acres. Clients include private landowners, forest industry, state and federal agencies, investors, attorneys and others.
Warren earned a Bachelor of Science in Forestry from Louisiana State University in 1981. He is a licensed Broker in both Louisiana and Mississippi, a Registered Forester, holds the ACF designation as a member of the Association of Consulting Foresters and is a State Certified General Real Estate Appraiser in Louisiana, Alabama and Mississippi.
Born and raised in Baton Rouge, it is only natural that Warren has always been an avid outdoorsman enjoying the world class hunting and fishing that South Louisiana offers. His passion for the outdoors along with his work experience gives clients a truly knowledgeable and capable resource that they can trust to help them buy or sell recreational and timberland properties.
– John M. (August 19, 2022)
– Madison M. (June 09, 2021)
Mr. Peters was an excellent agent in every way. He listened to my concerns and answered all my questions fully. He had sold property for me and my sister before. The best thing I can think to say is that I completely trust his judgment and know that he did his best for us. I would recommend him to anyone who needs help selling their real estate.
– JOANN J. (January 21, 2021)
I can highly recommend Mr. Warren Peters. Recently he handled a land sale for my sister and me. In addition to being a very personable man, he was very professional, informative and timely in all matters. He very actively publicized our property. He discussed all options with my sister and me, but he left final decisions to us. He continues to handle Louisiana real estate matters for us.
– Jo Ann J. (April 17, 2018)
Warren is one of the best agents in the business! He is very knowledgeable and dedicated to ensuring his clients have the best experience when it comes to real estate. If you need to buy or sell property he's your man!
– Lauren M. (April 05, 2018)
Land by State
Land Professionals by State