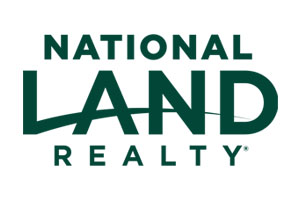 Trey McCallie is the Principal Broker for Kentucky for National Land Realty.  Previously, Trey was the Productivity Coach for Keller Williams Bluegrass Realty.  Trey sells real estate in Central Kentucky and is responsible for recruiting, mentoring, and training agents.  He has 19 years of experience in Real Estate and 27 years total in sales and marketing.
Before real estate, Trey sold data storage and management solutions to Fortune 1000 and mid-market organizations representing companies such as Oracle, Sun, EMC, and HP.
Trey is a native of Roanoke, VA where he lived for 22 years.  Trey began his career in Real Estate with Napier Realtors ERA in the West End of Richmond, VA.  In 2007, Trey sold 30 homes and produced $6.15 million in volume, earning national recognition from ERA.
In 2008, Trey was hired as the Managing Broker of Long & Foster's Blacksburg, VA office.  Long & Foster is the largest privately held real estate company in the U.S., with 220 offices in the Mid-Atlantic.  In Blacksburg, he managed 35 agents and 2 staff.  While at Long & Foster, he was named to the Executive's Club and drew rave reviews from the agents he mentored.
Trey is an avid college football fan, following the Virginia Tech Hokies since he was young.  Trey also enjoys golf, serving his community, concerts, and movies.  Trey has been a Rotarian since 2003, serving as Sergeant at Arms and Director of Membership; he is a member of the Rotary Club of Lexington.
Trey is married to DeeDee Robinson.  DeeDee is Enterprise Director of Capacity at UK Healthcare.  Trey and DeeDee have a daughter, Harper Lawson and a son, Spencer.  Last December, the McCallies added Woodford, a GoldenDoodle, to the chaos.
Trey is a graduate of Randolph-Macon College in Ashland, VA.
Trey is also a member of the Pi Kappa Alpha Fraternity.
He is a member of the Advisory Board to SAFY (Specialized Alternatives for Families and Youth), TeeBall Coordinator and Coach for Western Little League, and President of the Top Producers Club.
Land by State
Land Professionals by State