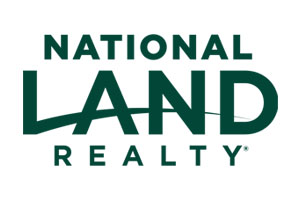 Tom Leatherbury, Jr., a Mobile, Alabama native found his passion for the outdoors at a very young age. Growing up in the woods with his father, uncle, and cousins at their family property in Choctaw County, AL he learned to appreciate the importance of conservation and farming for wildlife. An avid outdoorsman, Tom enjoys every opportunity to get out in the woods or on the water.
After a decade in the HVAC sales industry, Tom understands the importance of providing superior customer service and attention to detail. His passion for assisting buyers and sellers makes him a natural fit to represent your real estate transactions. His vast knowledge of recreational & investment timberland enables him to best match qualified buyers and sellers looking for the perfect tract.
Tom is a 2010 graduate of the University of Alabama where he earned his Bachelor's in Business Management and then achieved his Real Estate license in 2013. Tom and his beautiful wife Austin have been married since 2019 and have a daughter named Jeanie, born in Spring of 2022.
Tom is actively involved with Mobile County Wildlife & Conservation Association as well as the Alabama Wildlife Federation where he works with others to preserve and give back to our natural resources with ongoing conservation projects.
Tom Leatherbury works at National Land Realty. My husband and I reached out to Tom to list our land for sale. We found him to be very knowledgeable of the industry and communicated clearly the plan to list the property. After the listing, he was always in contact with us in a timely manner and forthcoming with explicit answers and information. Tom sold our land within the stated time. Being out of state, he made the logistics of transactions easy to navigate. If you are looking to sell your property, I highly recommend Tom to be your land agent.
– Deloris H. (March 05, 2023)
Tom was very helpful every step of the way. He was prompt to respond to any questions we had. Our transition was effortless!
– Maegan A. (February 19, 2023)
Tom Leatherbury and National Land Realty made my first land purchase an incredibly easy process. They were responsive, upfront, and professional throughout the experience. Tom promptly answered questions and went out of his way to accommodate meetings around my schedule. Much appreciated!
– Hunter S. (February 02, 2023)
I recently listed property with National Land Realty and was very pleased with the service provided to me. Tom and Clint did everything that was asked of them and the property sold in a timely manner.
– Jerry D. (December 06, 2022)
Thank you Tom for all your help. We love our land purchase and can't wait to make it our home.
– Chris A. (November 26, 2022)
Five stars ain't nearly enough for Tom as he went above and beyond to help me and my wife with the purchase of our land. Most people say they give 110%- Tom gave 210%. I hope everyone in your company is like Tom, but if not then maybe you should have him give a class. Tom has what seems to be lost in America today and that's common curtesy and respect for his fellow man. God bless you, Tom and thanks for going the extra mile to help us. 10 stars still wouldn't be enough!
– Charles B. (November 07, 2022)
Tom Leatherbury was a pleasure to work with. We went from listing to closing in 4 weeks. Very professional
– Jane Z. (October 24, 2022)
Buying or Selling, Tom's your guy. Pleasure to work with!
– Addison W. (August 25, 2022)
Five Star Experience!
– Damian S. (August 15, 2022)
– Winthrop H. (June 16, 2022)
Very professional and accommodating.
– Lynne D. (June 07, 2022)
After speaking with Tom about locating property that I described considering budget and a great place for family and outdoor activities, within just a few days, he called me and said he has found what we were looking for. And WOW he sure did, it was perfect.
He took time with showing the property even on his wife's birthday. We appreciate his professionalism and accessibility
– Hiram T. (May 12, 2022)
Great experience!! Tom is a true professional, he handled everything flawlessly and got top dollar for my property! If you are looking to buy or sell land, Tom Leatherbury is the clear choice!
– Matthew E. (April 05, 2022)
Tom Leatherbury was excellent to deal with. Very prompt and reachable! Outstanding agent to work with!
– Michael L. (February 21, 2022)
I appreciate the responsiveness and professionalism when I contract with National Land Realty. Most recently, Tom Leatherbury was our agent. I cannot say enough good things about the way Tom handled this sale, from start to finish. He kept me informed as things progressed, and made sure there were no surprises and no glitches. 5/5 is how I rate Tom Leatherbury.
– Chuck R. (January 20, 2022)
Had the pleasure of working with Tom on a beautiful tract that was perfect for my needs. From the moment the listing hit the internet, there was significant interest from several parties. Despite a barrage of calls and emails from other potential buyers, Tom took time to thoroughly discuss the pros and cons of the tract with me. He provided excellent consultation & communication, and ultimately guided me in making an offer and closing in less than 30 days.
– Tripp H. (December 31, 2021)
Very satisfactory purchase of land in a very timely manner.
– Harvard R. (December 06, 2021)
Went the "extra mile" in showing me property. He brought his own ATV to take me around the property saving time and providing me a complete perspective of the property.
– Robert S. (December 02, 2021)
I would like to thank you, Tom Leatherbury, for an enjoyable land purchase experience. Your hard work and dedication made this purchase possible. Honesty and integrity are something you don't see much of these days. Looking forward to future business ventures.

Respectfully,
Larry Toomey
– Larry T. (October 29, 2021)
Tom Leatherbury, our realtor, was amazing to work with. He quickly and efficiently dealt with all our questions. This was the easiest experience I have ever had in selling a home.
– Trudy C. (August 20, 2021)
– Thomas L. (August 17, 2021)
Tom could not have been better for our land search. He spent months dedicated to finding us the right property for our hunting cabin in South AL. He will go above and beyond to be of service and is always pleasant and offering out of the box solutions! We will be using Tom for all of our land purchases from now on!
– Adrienne W. (July 15, 2021)
Land by State
Land Professionals by State