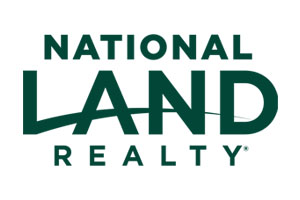 Tim Johnson joined National Land Realty in 2018. Tim has over 10 years of real estate experience. He previously served as Mississippi State Senator for District 19 from 1996-2003 and was also on the Madison County Board of Supervisors in Madison County, MS for several years. Tim is a graduate of Mississippi State University with a bachelor's degree in marketing and received his MS Real Estate License in 2006.
Tim enjoys helping clients find a property that fits their particular needs. He focuses on having constant communication with his clients to get to know them better and help them navigate the real estate market.
He and his wife, Lynn Young Johnson, have three children: Mary Margaret who is married to CJ Jenkins, Marshall who is currently stationed in Cheyenne, WY with the U.S. Air force, and Lynnlee. They also have two dogs: Tico and Tucker. Tim's favorite pastime is golfing, but he enjoys anything that involves the outdoors. He's also a big fan of SEC college football. 
Land by State
Land Professionals by State