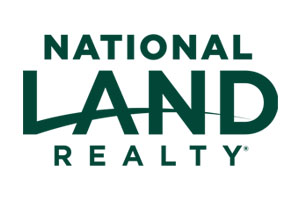 Thomas Krajewski is a broker for National Land Realty in East Tennessee. He came to NLR in 2014 after a lengthy career in outdoor recreation and hospitality at Blackberry Farm Hotel in Walland, TN. His experience in the outdoors and passion for providing the highest level of service makes him a perfect addition to the team. Thomas has been the top producer in the state for multiple years and is one of the few agents in the southeast to be awarded the designation of Accredited Land Consultant through the Realtors Land Institute. Thomas excels in assisting with the sale and/or acquisition of development land, recreational land, agriculture and timber tracts, family estates, and conservation properties. Thomas has been the Board Chair for Legacy Parks Foundation, founder of 100 Men Who Care Knoxville, a United Way Investment Committee Member, and a board member for the Tennessee Chapter of the Realtors Land Institute. He is the 2023 Tennessee RLI President and the 2022/2023 RLI National Treasurer.
Thomas Krajewski is excellent and knows his business! You still have a portion of our property to market so we're still with you and counting on you! Our preference is still an estate buyer over a developer.
– Sarah S. (May 27, 2021)
EVERYTHING!!
– Billiesue S. (April 14, 2021)
Thomas was very knowledgeable and great to work with. He helped us get the property of our dreams and he also did everything he could to contact a potential seller for another property we are interested in. I would highly recommend Thomas' services.
– Keith S. (June 12, 2020)
Could not have ask for better response from my agent concerning any aspect of our relationship regarding this property.
– Steve H. (June 12, 2020)
We had a good experience with National Land Realty. Our transaction was very smooth, and we didn't have any issues.
– Andrew B. (September 20, 2018)
– Mary Lynn C. (September 10, 2018)
– John M. (August 23, 2018)
He was very knowledgeable about the properties we visited and gave us great information about the area and the land itself. He helped us visualize the house site and garden area. He made himself available when we were. Overall a great experience. Thank you.
– Linda T. (May 15, 2018)
– Doug F. (January 16, 2018)
– Horace B. (December 20, 2017)
Mr Krajewski had a wealth of knowledge on the property I was purchasing he was extremely helpfully in this transaction and info regarding Tn.

– Kevin C. (December 18, 2017)
I can tell you that Thomas Krajewski is a true professional and a pretty amazing natural talent for this market. Please pass on my sentiments to him and thank him for the precision of his assistance. I have absolutely no complaints or criticisms of NLR or its people.
– Ed K. (September 26, 2017)
Thomas Krajewski was very professional and goal driven.
– anna t. (August 22, 2017)
Thomas handled everything we asked for. All out questions were answered. All our concerns were addressed. He went out of his way to get us a survey done of the lot we bought.
– Brian V. (April 04, 2017)
Thomas was fantastic through the long and challenging process of closing on the land we wanted. Great advice and great expertise.
– Erik P. (March 08, 2017)
We have used Thomas for both buying and selling of land in Sevier County, TN. He has been extremely professional and helpful answering all of our questions and taking all the time needed to inform us of specifics on property as well as market conditions. We plan on buying more property and I cant imagine using anyone else. Thomas has been a real pleasure to work with and we are looking forward to the next opportunity.

Brian
– Brian Z. (March 04, 2017)
Thomas did his job beautifully. Very professional.
– John C. (June 02, 2016)
Land by State
Land Professionals by State