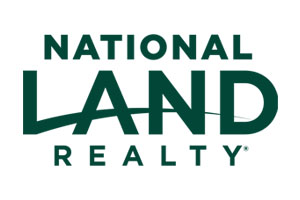 Close
Contact Ted Smith
Fill out the form to the right and click "Send" to contact Ted.
Ted joined National Land Realty in 2015. He has many years experience in real estate as his father was a real estate attorney. Ted has also owned his own law firm, title company and developed his own property and businesses. He attended Baylor University from 1983-1989 where he acquired his bachelor of arts degree, he then attended Mississippi College School of Law where he graduated in 1994 with a Jurist Doctorate. He has had education in Real Estate Transaction, Corporate, and Estate Planning.
Ted has five children: Emilee, Luke, Zach, Alex, and Hart who range in ages from 26 to 15. Ted's hobbies include fishing, hunting, and flying. He is an avid football fan, fishing tournament record holder, and an Ole Miss and Baylor Fan and graduate.
Ted was always prompt in returning my calls. He went above board in getting our land sold.
– Stephanie E. (August 21, 2018)
Ted Smith is an excellent negotiator and worked diligently to get the best price for our land. We found him to be personable, easy to work with and understanding of family emotions in the sale of our family farm. He came into an environment that is not always hospitable to outsiders and found common ground to make the sale satisfactory for all parties.
– Monnie S. (June 08, 2018)
Ted has been very professional, energetic, and responsive. He has worked diligently to bring about good results for the sale of our property. This being a family farm with emotional ties to it, Ted has been understanding to these feelings. His sales methods are productive and successful. This has brought about a positive outcome.
– Monnie S. (March 28, 2018)
This property had been for sale numerous times in the past and we were always disappointed because the agents we listed with did not produce.
And then we found Ted Smith or he found us;either way it was a go from the 1st meeting!! Ted found interest in our property almost immediately! Extremely knowledgeable, professional, always felt llike Ted had our best interest in mind!
We have one more comment....CLONE Ted Smith!!!
– Patricia Dixon P. (October 21, 2017)
Our agent Ted Smith was exceptional; his attention to detail was beyond reproach!
Ted always made himself available for all of our many questions and was extremely knowledgeable.
This was our 1st time selling and he practically held our hands which was genuinely appreciated!
– Patricia D. (October 11, 2017)
Land by State
Land Professionals by State