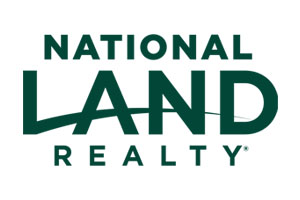 Taylor Warwick joined the National Land Realty team of Land Professionals in July 2023. Taylor has worked in real estate for 8 years and sold over $15M worth of real estate in Kansas and Missouri including rural land, farms, and homes! He is a former NCAA Division-I scholarship athlete, an Eagle Scout, and an avid outdoorsman. Taylor is an active member of both HunterNation.com and Ducks Unlimited. In his free time, he enjoys hunting and fishing with his friends and family. He and his wife, Taylor Jean, are based out of Leawood, Kansas, where they live with their daughter and two dogs.
A+ service & Land Pro!
– Evan J. (September 19, 2023)
Taylor Warwick has helped our family buy multiple farms, throughout each process he made it smooth and seamless. After any purchase Taylor has always been there to help manage and maintain the properties. Any problem, question or concern we have had Taylor has been there to help solve it. Taylor has been there every step of the way and has helped make great improvements to the land, his ideas are unique and very progressive for the land. Wether it be upland improvements, duck improvements, deer improvements or just new recreation improvements, Taylor will have a one of a kind plan to get you exactly what you want. With his connections and resources in the industry he is able to get things done in a very timely manner. I can't recommend Taylor enough for buying, selling or managing land.
– Andrew M. (September 19, 2023)
Taylor was ultra responsive showing up on time & helped me get my acquisition done. His crop and hunting advice since then has been top notch as well!!!
– Scott S. (September 15, 2023)
Taylor will find you what you want and get the deal done.
– J. Scott H. (September 15, 2023)
Land by State
Land Professionals by State