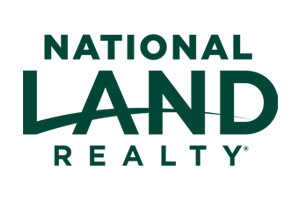 Close
Contact Sydney Terrell
Fill out the form to the right and click "Send" to contact Sydney.
Sydney joined National Land Realty in 2016, and has been a licensed agent since 2015. She received her license from Kaplan Professional Schools and her Bachelors Degree in Communications from Fort Hays State University in 2014. She has experience in many different fields such as sales, cattle production, and agriculture. She has a strong affinity for client relations, and is eager to assist anyone in selling/buying property.
Sydney was born and raised in eastern Colorado and currently resides in southeast Yuma County. Sydney and her husband Luke, are land owners themselves and raise cattle and crops in Kit Carson and Yuma County. She has two daughters who share in the love for living in rural America. Sydney has experience with selling large cattle ranches, smaller ranchette properties, CRP, and residential properties as well.
– Holly C. (June 20, 2018)
Sydney Terrell was extremely courteous and helpful. We live out of town and she was a blessing to our real estate dealings. She made it very easy for us and offered very sound advice. You are lucky to have her in your company. Marion & Tink Stubbs
– Marion S. (July 10, 2017)
– Deborah B. (November 15, 2016)
Sydney kept me informed every step of the way. I was starting to feel bad about all the work she was doing for a small commission. She was patient with all my questions. The closing was the easiest I ever went through and I've done a few. Thanks for everything.
John
– John W. (November 14, 2016)
Land by State
Land Professionals by State