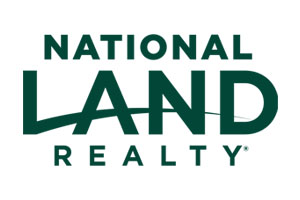 Shane Bell is a Kosciusko, MS native. He has over 20 years of sales experience and has lived in the area most of his life, making him the perfect agent to help you sell your land or home. Shane lives in Kosciusko with his wife, Lauri, and five children. He is an avid hunter and fisherman, and enjoys spending time with his family and in the woods or swamps of central Mississippi. Contact Shane Bell today to let him put his skills and experience to work for you.
Diligently worked to get the job done
– Kay B. (January 07, 2023)
Sold the property
– Aleene M. (June 05, 2022)
Shane stayed in touch on a daily basis. He went above and beyond on getting a great price.
– Kenny M. (May 19, 2022)
Never gave up
– Mike R. (May 18, 2022)
From the first phone call to the first meet in the field was all in line with someone i would like to use again in the future. I would definitely send family and friends to National Realty for any sales and purchases of future property.
– Joshua V. (May 06, 2022)
– Aleene M. (March 08, 2022)
– Michael D. (August 14, 2021)
Shane was always available, helpful, and knowledgeable.
– Barry F. (February 15, 2021)
The agent is more than a helpful professional, he's also a friend. He helped us buy and sell multiple properties. He works with a optimistic view on every potential transaction.
– Robert M. (October 25, 2020)
Stayed on top of everything.
– David S. (June 03, 2020)
Land by State
Land Professionals by State