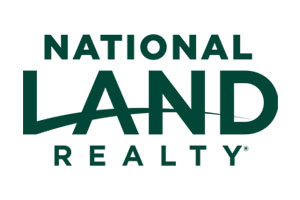 Sam Franklin joined National Land Realty in 2017. Sam previously served in the U.S. Forest Service for three years and has worked with Delta Wildlife Inc. for over seventeen years. He is a certified wildlife biologist and a graduate of Mississippi State University with a degree in wildlife management. Sam currently holds real estate licenses in four states. He is also one of only two real estate agents in the Southeast with a series 63 & 22 securities license. These licenses allow Sam to assist clients with a full suite of alternative 1031 options as a registered representative with RCX Capital Group.
Sam is a lifelong resident of the Mississippi Delta although offers Real Estate services in Mississippi, Louisiana, Arkansas & Oklahoma. He and his wife, Melinda, have three children: Evelyn-Grace, Ansleigh Reece, and Allyee Bell.
Mr. Sam Franklin did an excellent job in representing the selling of my land.
– Willie C. (January 23, 2023)
Sam is the best. I wouldn't ask anything other than him to have our back. Not only is he exceptional, but also excellent in handling anything that comes your way. You say it, he will solve it for you. He definitely took National Land Realty to its greatest extent to what it deserves. Thank you, Sam!
– Nilima M. (October 05, 2022)
Sam was very responsive and knowledgeable and helped put together a sale from a fairly difficult situation to deal with. He was great.
– Chris P. (February 23, 2022)
– Ty E. (October 18, 2021)
Sam is just good people to deal with. Did what he said and kept us posted throughout our purchasing experience. Although we had never met, we felt like we made a friend for life!
– William D A. (February 02, 2021)
Land by State
Land Professionals by State