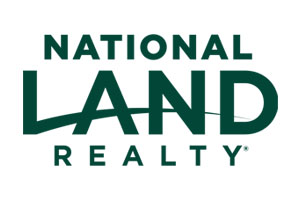 Russ is a native of Jackson, Alabama in Clarke County where he currently lives. Russ enjoys hunting his property in the McIntosh community of Washington County, Alabama. He is a graduate of the University of Alabama and has been involved in real estate, both residential, Commercial, and land, since 2006. He began his real estate career in Jackson, MS before moving back to Alabama to pursue real estate with National Land Realty. He is an avid deer and turkey hunter as well as the acting president of the QDMA Gulf Coast Branch. Russ also is a Whitetail Deer Habitat consultant and specializes in setting your property up to where you can effectively kill more mature bucks by making those bucks feel safe. Russ is a certified DEER STEWARD LEVEL 1 and is working on his LEVEL 2 this year in 2017.
– William M. (October 09, 2018)
Russ was always very prompt in getting back with me on any concerns that I had. I also appreciated the updates, via email, with the traffic of people looking at the property.
– Gary B. (September 24, 2018)
– Bridgette L. (March 14, 2018)
– keith C. (February 02, 2018)
I was very pleased with Russ Sims. He was very flexible with his time, met me at and walked the property. He was very knowledgeable and helpful.
– Chris P. (June 22, 2017)
– HCD D. (December 30, 2016)
Land by State
Land Professionals by State