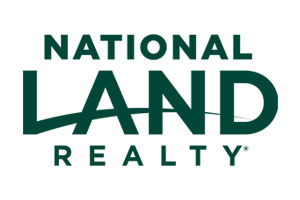 Ron Charity is a Kansas and Missouri farm, ranch and recreational land professional with National Land Realty. After retiring from a successful 20-year career in dentistry, he relocated to eastern Kansas from Colorado. Ron's honesty, determination and work ethic were all vital in him being awarded numerous "Top Dentist" awards in his dental career. These attributes have been instrumental in Ron's success as a land agent and contributed to his 2014 Top Producer Awards for the states of Kansas and Missouri with NLR. Ron is a passionate outdoorsman and has been blessed to pursue big game with a bow in several states around the US. He has hunted bear and caribou many times in Canada and has traveled to Africa three times in search of plains game with bow in hand. His ultimate hunting passion is bow hunting whitetails in the Midwest. His top three whitetails average over 182" with his best buck being a 7x13 monster grossing 200 4/8". Ron lives in Olathe, Kansas with his wife and two children. Give Ron a call today to discuss any of your farm, ranch or recreational property needs.
Ron did an outstanding job in assisting me with my recent land purchase. His expertise and responsiveness ensured the deal progressed nicely and closed on schedule. I would not hesitate to utilize National Land for my next land deal! Sincerely, Jed
– Jed L. (October 02, 2020)
– Daryl S. (February 20, 2018)
Ron did a great job. I hope the other three tracts he is working on go equally as well.
– Michael H. (June 01, 2016)
– Bob F. (December 09, 2015)
Ron was very responsive and would go out his way to get things done. Very knowledgeable.
– JD H. (October 26, 2015)
worked hard and got the job done.
– Todd K. (October 19, 2015)
– Lance D. (July 13, 2015)
Ron did an excellent job researching and marketing my property. I would highly recommend him to anyone looking to sell land.
– Tony K. (April 27, 2015)
The agent was professional, responsive and provided good feedback through out the listing and sale process. From our perspective, we were well satisfied and would not hesitate to refer others to this agent.
– Mary S. (April 15, 2015)
Ron was very professional, courteous and helpful in all aspects of the purchase.
– Terry Z. (February 16, 2015)
Ron was great to work with. Very informative - knew the property and area. Great experience! Ron was a hunter himself which made it easy to share my interest in the property in return enabling Ron to really highlight the benefits of this piece of land.
– Mike P. (February 16, 2015)
Ron worked very hard and was very professional.
– Jim H. (February 16, 2015)
Thorough information. Great follow-up to questions. Very timely. I would use Ron if I were selling property in the future. I may use him as a Buyer's agent if I purchase more ground in the future.
– Brent P. (January 27, 2015)
– Mark G. (December 16, 2014)
Land by State
Land Professionals by State