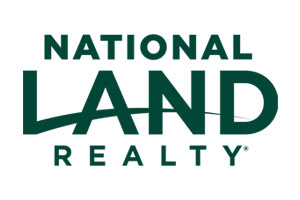 Robert was born and raised in Opelika, AL. He is a 2008 graduate of the University of Alabama where he studied finance and political science. He is also a fourth-generation saw-miller and lumberman.
Robert grew up in the land, timber, and lumber business in East Alabama and West Georgia. His family owns and operates Dudley Lumber Company in Lee County, AL; East Alabama Lumber Company in Chambers County, AL; and Bob Dudley Lumber Company in Russell County, AL; all of which are southern yellow pine lumber production facilities. Robert learned the land business from the bottom up where he started out marking and painting boundary lines while in college. After college, he began to cruise and buy standing timber. Robert is now a certified pine and hardwood log and lumber grader. He has run logging companies, handled timber procurement, operated wood dealerships, built sawmills, and ran sawmills all of his life.
The land and timber business go hand and hand in Alabama and Georgia. His long-time experience in land and timber acquisitions offer a wealth of knowledge to all types of land buyers and sellers. Robert has experience in creating turn-key tracts with the outdoors-man in mind, while at the same time expanding value for land buyers through productive timber stand management. Robert can help first-time land buyers navigate the often tricky and unfamiliar process of buying their first tract of land, as well as assist the seasoned timberland buyer to discover unseen value through product merchandising of standing timber volumes. It doesn't matter if the tract is 10 acres or 10,000 acres, Robert has the knowledge to add value to any client or customer's experience throughout the buying and selling process.
Robert's special interests in the land market are solar farm conversions, conservation easements, mineral identification and diversification, mitigation banking, family office support, and institutional timberland ownership. He understands the value of land and can assist both buyers and sellers to achieve their land ownership objectives. In his spare time, Robert is an avid turkey and bird hunter and is interested in southeastern archaeology, vegetable gardening, and growing timber.
"Land ownership is the best decision any one person can make. It offers individual stability, a long-term hedge against inflation, a continual financial return on investment, and personal satisfaction and enjoyment of recreation through land stewardship. BUY LAND, because they sure ain't making any more of it!" - Robert Dudley.
Land by State
Land Professionals by State