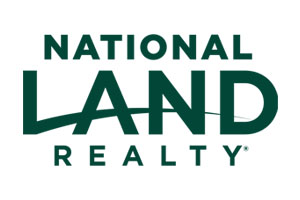 Rick Gaul has been with National Land Realty since May 2015 and has been in the land real estate industry for 30 years. He was previously employed with Southeast Land Partners (3), LGI Land (7), and Inland Management (10). Rick's areas of expertise include banking, development, and real estate brokerage. On overcoming challenges, Rick says, "Listen carefully so you can truly understand what the challenge is, then go above and beyond what the average agent would do to overcome them. Never give up!" Rick has had many sales that he is proud of, but most recently represented a buyer of 5,542 acres. He located the property that met the clients' needs, had it under contract within 10 days, and the property sold for $28,000,000.
Rick currently resides in Montgomery, TX. His hobbies include basketball, tennis, softball, snow/water skiing, boating, hiking, and ATVs.
– Brian W. (August 02, 2021)
– Anthony R. (March 03, 2021)
– Adam . (September 17, 2019)
Rick is a true professional and recommended for complex transactions. Rick represented a property for us due to a divorce. He was patient and detailed as he worked with all parties to ensure the property and transaction moved forward. Rick's communication was active and timely. In addition, I feel Rick went above and beyond to close the transaction by working with the local city, title company, attorneys, Buyers/Sellers to ensure the transaction closed providing solid guidance throughout. Thank you Rick.
– Shane B. (April 10, 2018)
Mr. Gaul was great to work with. He always responded to emails and/or phone calls and was instrumental in getting our transaction completed.
– Pat R. (April 09, 2018)
Land by State
Land Professionals by State