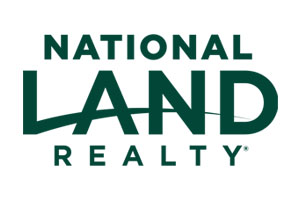 Raychel Harris joined the National Land Realty team in February 2023 and is currently a sales associate out of the McAlester Oklahoma branch office. Raychel hopes to help others find their forever dream home and property by specializing in the residential market. Raychel attended Connors State College where she was awarded the 2018 business student of the year award and graduated from Oklahoma State University with a Bachelor's Degree in Business Administration- Marketing. Raychel grew up on a farm and has been a part of raising, showing, and helping manage her family's cattle and ranch horse operation. Her love for agriculture and the outdoors has earned her the Oklahoma FFA state farmers degree as well as numerous other scholastic, rodeo, and leadership awards. Raychel works as an event, planner, and business administrator. She enjoys raising livestock, spending time with family, and the outdoors.
Raychel Harris was a pleasure to work with. She was very helpful and on top of everything. I'd fully recommend using her if you are in need of a realtor.
– Rob W. (July 18, 2023)
My experience with Raychel Harris has been very positive. She is a hard worker and completes tasks on a timely basis. Raychel is smart, dependable and reliable and has the ability to work on multiple tasks at one time. Her knowledge base is vast and I would recommend her for any prospective customer looking to sell or to buy.
– Lisa P. (July 04, 2023)
Raychel is very knowledgeable when it comes to real estate in East Central Oklahoma. Especially in the residential market.
Raychel's background in the ranching business adds to her already tremendous skill set.
I look forward to using Raychel in the future for residential or ranch real estate. I would suggest you do the same. You won't be disappointed!
– Sarah L. (May 04, 2023)
Land by State
Land Professionals by State