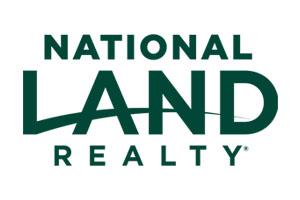 As a resident of the Grand Prairie, I'm proud to be associated with National Land Realty first in Stuttgart and now in Little Rock. After receiving a BS Degree from Arkansas State University and an AS Degree from UAMS, Little Rock, returning to this area was a natural. Our office specializes in outdoor properties including agriculture acres, hunting and recreation tracts, and timberland properties.... all a natural fit for me. Give me a call for professional real estate services when you're looking to buy or sell part of the great outdoors! 
great, easy, and successful.
– Ty H. (September 21, 2018)
– Steven C. (May 03, 2018)
– BARBARA F. (January 26, 2018)
Everything polite, encouraging, made sure I understand.
– Erma T. (January 22, 2018)
– Mark M. (December 05, 2017)
Land by State
Land Professionals by State