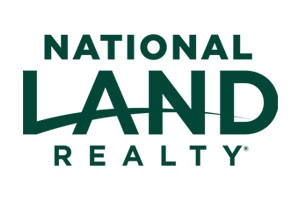 Polly joined National Land Realty in 2017. Polly is a certified prescribed burn manager, hunters' rights advocate, occasional columnist, and an avid conservationist. She also serves as a committee member on the Safari Club International Foundation Conservation board. Polly is a graduate of Mississippi State University with a bachelor's degree in biological sciences and wildlife biology and has extensive knowledge in wildlife and timber management. 
Polly's hobbies include hunting, fishing, hiking, traveling, and any outdoor activities. Polly and her husband and 2 kids currently live in Liberty, MS with their 3 dogs and a menagerie of farm animals. 
– Matt H. (August 10, 2022)
The agent and broker involved with this project are both very knowledgeable about rural land development and have been a wonderful source of information and data suitable to the area. I could not have be more pleased with the outcomes over the last 2 years.
– Matt H. (May 11, 2022)
Polly is very attentive to the details and works her listings very hard. With her background, she is ideal broker for the rural land that I am selling.


– Matthew H. (January 13, 2022)
– Matthew H. (January 06, 2022)
Our agent with National Land has done a wonderful job in marketing our property, being aggressive, but very professional. We would strongly recommend her to anyone.
– Matt H. (April 19, 2021)
– Brian M. (April 11, 2021)
Land by State
Land Professionals by State