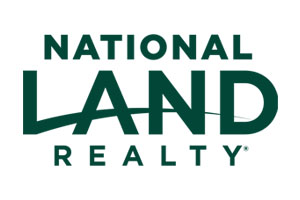 Phil Dodd joined the National Land Realty team in May 2021. Phil previously worked as a retail pharmacist for 25 years and in residential real estate and investments for 4 years with EXP Realty. Phil also has experience with personal recreational land management and sales. As a lifelong outdoors enthusiast, Phil has a special interest in recreational tracts of land.
Phil received a bachelor's of science degree in pharmacy and has a real estate license for the states of Texas and Oklahoma. Phil is actively involved in his local church and the non-profit organization Meals on Wheels. Phil currently resides in the Keller, Texas area, with his wife and two children. When he is not working, Phil enjoys spending time outdoors and with family.
Phil was very knowledgeable, patient and responsive. He was great to work with!
– Brady A. (July 15, 2023)
– Chris H. (May 19, 2022)
Phil did so great on staying in touch with us and answering all questions we had. We have already recommended him to several people we know. We couldn't be more thankful for his knowledge and his calm demeanor to help us through the rocky patches.
– Brooke H. (May 19, 2022)
Phil Dodd went above and beyond in helping us get our land sold. He was a true professional and your company is lucky to have him as an agent. I would highly recommend him to anyone looking for an agent.
– fBill S. (April 26, 2022)
Our experience with Phil Dodd of National Land Realty has been AWESOME! We had a complicated ownership issue on one property that he diligently ironed out, resulting in a signed contract. Our other property he secured a contract in less than a week of listing it. I would recommend his services to anyone ready to sell property.
– Barbara A. (March 29, 2022)
My agent, Phil Dodd, kept me informed and up to date with every step of my transaction, from listing to closing. I could not have asked for any better service. Thank you Phil, Gary Millican
– Tina M. (February 24, 2022)
Phil helped my family find our own dream ranch. His knowledge of the market and the process helped us tremendously. I would not hesitate to recommend Phil to anyone looking for their own hunting property.
– Wes H. (June 14, 2021)
Phillip Dodd helped me find my new home very quickly. I had several things that I considered requirements. Phil was tireless in finding me houses to view until we found the perfect one. He was available anytime to answer questions and walked me through the entire process. I closed on my home in just 3 weeks. I highly recommend him.
– Lori F. (June 08, 2021)
Phil went above and beyond to help me find my hunting property. We went over all the criteria that I was looking for and he went to work finding it. We have enjoyed the property tremendously and I killed my best buck ever this past year. If you are considering purchasing a property you can not go wrong using Phil.
– David R. (June 07, 2021)
Land by State
Land Professionals by State