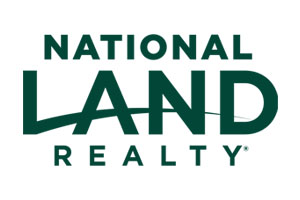 Pete and his wife Karen along with their four children reside in Western Iowa where they enjoy hunting, fishing and all that the great outdoors which Iowa offers. Inheriting a love for hunting and fishing from his father has proven significant to Pete's gratitude and respect for family, farming and wildlife management. Pete's experience with Iowa ground provides his clients with a broad range of knowledge when it comes to wildlife habitat, timber management, CRP programs and agricultural cropland. If you are considering the sale or purchase recreational or farm property in Iowa, please give Pete a call. He can find the right piece of ground that fits all your income and recreational needs.
Pete was very careful to take care of any details that needed to be handled. He kept in contact with us and kept us informed of what was happening all along the process.
– Merrill M. (October 03, 2022)
Presented the property as a pro. He was very courteous.
– john g. (March 30, 2022)
He worked very hard on finding the buyer we were looking for and didn't bother us with offers we were not interested with.
– scott p. (July 19, 2021)
Pete was amazing!!! He was agent for seller and when I contacted him about the property he took me under my wing and assisted me with all the Nuances of the sale!!! Thank you Pete!
– Doreen B. (January 04, 2019)
Pete is very personable. He worked hard at selling my timber ground.
– Ellen S. (November 05, 2018)
– Rob S. (April 12, 2018)
– john m. (March 10, 2018)
Did a lot of leg work for us. Had many things to do for selling. He Pete did it all,, made my life a lot easier in the process
– Carol S. (January 08, 2018)
– Jim B. (January 08, 2018)
Pete cares and is just an all around great guy that gets it done
– Cory W. (October 18, 2017)
Pete is a first class agent! We really enjoyed our experience with him in buying our first farm!
– Jeremy J. (June 02, 2017)
Pete was kind and helpful through the purchasing process of us buying Terry's farm. He introduced us to Terry who has turned out to be a good friend and resource as we are new to rural living. Thanks Pete.
– Ted H. (May 09, 2016)
I couldn't ask for a better person to have done this transaction.
– Terry N. (March 23, 2016)
– PAUL T. (January 30, 2016)
Pete ryerson did an excellent job of negotiating the entire sale. All the way through. Some changes had to be made throughout the whole process, and I feel he was on top of the situations that arose and represented both parties with upmost integrity. It was a pleasure doing business with Pete and Landpros realty. He will have my recommendation in the future.
– Ryan M. (January 29, 2016)
Pete was excellent to work with. I would not hesitate to work with him again if the opportunity arises.
– Rusty H. (August 11, 2015)
Thanks for all your help Pete!
– Epiphany R. (August 05, 2015)
– Duane J. (May 25, 2015)
I appreciate the way Pete took ownership of the selling side of it. He was thorough in explaining what was going to be done, what to expect and when I had questions, he was good at getting me answers. One thing I really appreciated in how he answered a question was when he "thought" he knew the answer he would share it but tell me that he was going to look into it further and get back to me, and then did so.
He also was very patient and understanding and was able to direct me in a "next steps" type of way. This helped a lot. I also thought he did a good job of looking after the needs of both us (the sellers) and the potential buyers and ultimately the actual buyer.
I was glad I had met him and would have felt good about the process even if this wouldn't have worked out with a sale.
I picked him out of potentially four sellers and was the best at answering questions and honest about his thoughts on what I could expect.

– Steve D. (May 19, 2015)
Pete Reyerson was helpful from beginning to end. He was very educated in all aspects of land, area and structure. I was very impressed with his knowledge and his genuine concern about our property.
– Ben A. (April 22, 2015)
Everything went smoothly
– James H. (April 22, 2015)
– Karen R. (April 15, 2015)
My husband and I knew we wanted to buy land but did not think it would be for another five years or so. When I stumbled across this property online I knew we had to take a closer look. Once we drove by the property we both felt it was something we might not be able to pass up and gave Pete a call. He was great at getting back to us and met us out at the property the next day. He was very easy to talk to and very knowledgeable about the land and the surrounding area. Pete also seemed very genuine and was not pushy at all (he did not have to do much to sell us on the land as it was 100% exactly what we were looking for). Being that we had not expected to buy land this soon, we spent the next several days trying to get our finances lined up and getting an approval from the bank to make an offer. Pete knew we were working on this and was great with keeping us updated on if others had went and looked at the land/made offers/etc. We were able to get approved and put in an offer and accepted the counteroffer. It was a very exciting yet scary time for us as it all happened so fast, but Pete was great about helping us stay positive. He seems genuinely excited for us and has also given us several great suggestions for different things we will be able to do out there. Pete did a great job at establishing a relationship with us and made the entire experience as stress-free as possible!
– Lindsey B. (April 15, 2015)
Land by State
Land Professionals by State