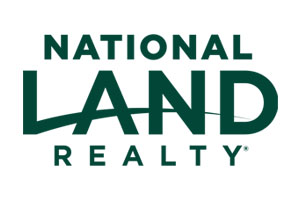 Max Parvin joined the National Land Realty team of Land Professionals in January 2022. Max received his bachelor's degree in political science from the University of South Carolina before going on to work as an EMT and police officer, where he was his department's medical instructor. Max's unique background has prepared him to handle difficult situations and talk clients through those situations with an honest and straightforward approach. Max has handled various unique transactions for clientele, ranging from homesites to estates.  In his free time, Max enjoys taking his family on outdoor excursions, hunting and hiking, as well as being involved in his local Catholic church. He and his wife Casey are based out of the greater Knoxville area, where they live with their three children.
Max Parvin was truly such a guide in our land buying process. He went above and beyond to do research before each walk through and was our advocate during the negotiation phases. 10/10 would recommend him to anyone we know.
– Andrea R. (April 07, 2022)
Max Parvin from National Land Reality went above and beyond for me. From always replying to a text or call within minutes to triple checking every detail of a property. I thought I found a great property and after Max did his homework, informed me the property was on a flight path into the airport. Something I may have missed on my short visits to the property. It is this level of commitment to the customer I was looking for. So glad I was able to secure the perfect property with Max's help.
– Tyler H. (April 06, 2022)
Land by State
Land Professionals by State