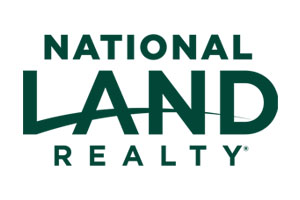 Matt Anderson is a seasoned real estate professional based out of the National Land Realty Hattiesburg office in Mississippi. He has sold recreational, commercial, secondary residences, lakefront, and riverfront properties, among many others. His knowledge in selling many different types of land allows him to guide his customers in achieving their real estate goals. Matt's clients receive integrity, a strong work ethic, and professionalism throughout the real estate process.
Matt is a graduate of Mississippi State University with a bachelor's degree in agronomy. Matt and his wife, Kirby, have two daughters, Isabelle and Arden Wood. They currently live in Hattiesburg, M.S., and attend Heritage United Methodist Church. In his spare time, Matt enjoys saltwater, freshwater fishing, horseback riding, duck, deer hunting, playing tennis, golf, and competitive BBQ cooking.
Matt Anderson did an outstanding job selling my property!
– Greggory D McLaurin . (October 10, 2022)
Marketing, communication, returning calls to old possible clients in order to sell. Got the job done.
– Michael W. (July 14, 2021)
Very professional
– Denise A. (July 05, 2021)
We can't thank you and National Land Realty enough! You and Mark truly went out of your way to help us find our perfect spot.
– Janette N. (March 16, 2020)
Matt, Thank you so much for everything. Yes I agree that selling family property is difficult and emotional. Even more so when it was land with houses in disrepair in a small Mississippi town. Not to mention that it was full of tools and materials. You were calm and helpful the entire time. You helped us find buyers for the tools and wood and we appreciate that so much. I doubt there is another realtor that would use their personal vehicle to help get rid of stuff to help us. We are happy that it is over with and we hope that Chris enjoys what the lake was created for - boating, fishing, swimming. Dad would be happy someone is enjoying it. It was a pleasure to do business with you.
– Judy O. (January 30, 2020)
Land by State
Land Professionals by State