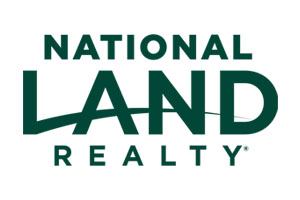 As a seasoned real estate professional with a passion for the great outdoors, Mark Presley brings a wealth of experience and knowledge to the world of farmland, hunting land, timberland, and ranch land properties. With a deep understanding of the unique needs of both buyers and sellers in these niche markets, Mark is your go-to expert for all things related to rural land transactions.
Mark's background in Hunting Land and agriculture and his love for nature have shaped him into a dedicated advocate for those seeking to invest in or divest from these distinct types of land. His commitment to personalized service ensures that clients are not only well-informed about the market trends but also supported through every step of the buying or selling process.
Profile Highlights:

Extensive Experience: With years of experience in real estate, Mark has successfully brokered numerous deals involving farmland, hunting land, ranch land, and timberland properties across the region. He has been instrumental in organizing and building shareholder hunting clubs and corporations and 1031 tax-deferred transactions along with WRP/WRE wetland reserved programs and CRP tracts.
Niche Expertise: Mark's specialization in these specific types of land makes him uniquely equipped to provide accurate valuations, strategic marketing, and insightful advice tailored to each client's goals.

Connection to the Community: Mark is deeply ingrained in the rural community and has built strong relationships with landowners, farmers, hunters, ranchers, and conservationists, giving him unparalleled access to potential buyers and a wide network of resources.

Environmental Stewardship: As a nature enthusiast, Mark is committed to promoting sustainable land use practices and ensuring that clients understand the environmental and wildlife implications of their land transactions.
Customized Solutions: Whether you're a farmer looking to expand your agricultural operations, a hunter seeking the perfect hunting retreat, a rancher looking for a forever property to be handed down for generations, or an investor interested in expanding their portfolio, let Mark's skills and solutions align with your unique aspirations.
Mark Presley's dedication, expertise, and passion for the land real estate markets make him an invaluable partner in navigating the complexities of buying or selling farmland, hunting land, ranch land, and timberland properties. If you're looking for a knowledgeable and caring real estate agent who understands the significance of these lands, Mark Presley is the professional to trust.
Land by State
Land Professionals by State