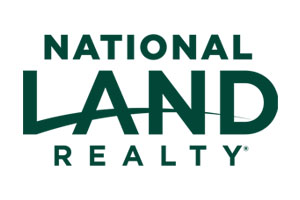 Mark Anderson has an extensive background in forestry and land management with 36+ years of experience as a forester and 12 years in real estate at a federal, municipal, and private client level. With Mark's unique background, he is able to guide clients and families through the often difficult decision of when, how, and where to purchase or sell real estate properties.
Mark worked for the U. S. Forest Service for 13 years on National Forests throughout Mississippi, where he practiced an system to combine wildlife, fire, recreation, and timber production into overall land management. In addition, Mark spent eight years employed by the City of Hattiesburg, MS, to direct the Urban Forestry Program and work with builders and developers by integrating smart land development with urban natural resources. From 1998 to present, Mark has been a private client forestry consultant, managing timberlands for individuals, family estates, and institutions.
Mark's formal educational background includes receiving a Bachelor of Science in Forest Management, Mississippi State University in 1986, and an Associate's degree from Pearl River Community College in 1982. Mark graduated from Forrest County Agricultural High School, and while working with the U.S. Forest Service, he completed the Program of Advanced Studies of Silviculture, at Clemson University, West Virginia University, and Syracuse-University of New York. Other qualifications and relevant membership include being a member of the Mississippi Forestry Association, Forrest-Lamar County Forestry Association, member of the Mississippi State University Forestry Advisory Board, USM Lake Thoreau Education Center Advisory Board, and Piney Woods Chapter of the Land Trust for the MS Coastal Plain.  Mark is a MS Registered Forester, and a Mississippi licensed Real Estate broker.
Mark, his wife Lori, and their children, Luke, Sarah, and John Mark reside in the Hattiesburg, MS, area.
A very professional agent that I would look forward to working with again.
– Bobby p. (April 06, 2022)
Mark jumped many bridges and hoops to make this sale happen, including finding another buyer to help make it happen.
– Brad F. (March 22, 2022)
Had an excellent experience with Mark Anderson of National Land Realty - he worked really hard for me and got very good results. If you have land to sell in this area, list it with Mark.
– Dave B. (November 24, 2021)
Mark is indispensable in both land and timber management. He brings tremendous knowledge and experience to the table, and I greatly appreciate his assistance. I recommend him highly!
– C. B. (November 18, 2021)
Mark Anderson with National Land Realty in Hattiesburg, MS was a pleasure to work with. He is very knowledgeable about the whole land buying and selling process. As a fellow forester, I can assure you that he knows his stuff when it comes to buying or selling a tract of land for growing timber or recreational hunting purposes. Mark helped me through the process to purchase a tract of land that was for sale in a complicated family estate settlement. Mark was able to see the deal through and I was able to close on the property on time. Mark is very professional and trustworthy, you won't be disappointed!
– Anthony C. (September 04, 2021)
Mark Anderson did an excellent job for us. He has a depth of knowledge in Mississippi land sales. Mark was personable and took time to explain the approach he recommended we take to sell our land. The process went very smoothly thanks to Mark's knowledge and professionalism.
– Janet S. (August 13, 2021)
Mark Anderson was an outstanding agent!! He was hands down the BEST agent we have ever used for a real estate purchase. He was very professional and knowledgeable and went above and beyond his duties as an agent to help and assist us with all our needs and questions. He always answered our calls, emails and texts. We will definitely use him in the future for any of our real estate purchases or sales.
– Amy S. (April 08, 2021)
The ad that Mark developed to go to the internet sites was outstanding. He did a great job of identifying the strong points of the property and designing the ad to appeal to the appropriate buyers.
– Don D. (June 11, 2020)
– Joan H. (June 03, 2020)
I want to give a special thanks to Mark Anderson for his professional experience and his persistence in the marketing of my property. Great job, Mark. Look forward to doing business with you again.
– Ken T. (May 29, 2020)
Agent never pressured you to buy, and he made the buying process stress free. Phone calls and email questions were answered in a timely manner, and the agent was very helpful in getting the sale closed.
– Stacy H. (December 31, 2018)
He was very knowledgeable on timber/land values, considerate of my wants as for location and budget, and made me feel special.
– lori b. (November 07, 2018)
Excellent knowledge, very patient, stayed on top of the process and made sure everything went smoothly.
– Todd G. (May 29, 2018)
Mark Anderson is a great guy. He helped me find just the piece of land I was looking for. He was patient and helpful while we looked for the right property.
– Ben M. (May 17, 2018)
Mark Anderson was very professional in all our real estate interactions. His knowledge of the current market was excellent and his advice on how to best market our land resulted in a quick sale. He is an absolute professional and I would highly recommend him to anyone for a timely and trouble free real estate sale. Great agent.
– Cecil C. (November 13, 2017)
Mark was very professional and was available to discuss any concerns. This was my first land purchase and working with Mark was a pleasure.
– Derek H. (October 18, 2017)
From start to finish the agent made this the easiest transaction I have ever done. Excellent marketing job and followups. This property was on the market for nearly four years prior to this listing and was sold within a short period off time with no complications.
– Robert S. (October 03, 2017)
Marks knowledge of land and great personality won us over in just a few minutes! Smoothest closing ever!
– Deborah C. (June 20, 2017)
Professional, knowledgeable, and customer service oriented from beginning to ending at sale.
– Joe K. (May 18, 2017)
Above and beyond great! Out of box thinker; gave suggestions that only a man of his knowledge and experience could be aware of! Also ALWAYS available A+++.
– Jessie amy S. (March 31, 2017)
Land by State
Land Professionals by State