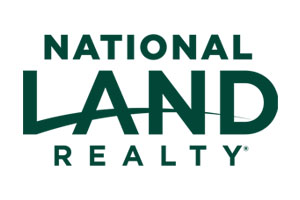 Mac Ables joined National Land Realty in 2019. Mac is a registered forester, certified prescribed burn manager, and a certified tree farm inspector. Mac has over a decade of knowledge and experience in timber sales and appraisals, reforestation practices, forest management, and other silviculture practices. He also has experience in helping landowners manage property and utilize government cost-share programs. 
Mac received his bachelor's degree in forest management from Mississippi State University and is part of several organizations such as the Mississippi Forestry Association. When he's not working, he enjoys hunting, fishing, spending time with his family, and working with students at his church. Mac and his wife, Ginny, have two children, Brooks and Kellum. The family currently resides in Kosciusko, Mississippi.
Beth is always very professional and very knowledgeable about what's going on in every situation. Always good dealing with Beth whether I'm selling or buying something.
– Jay Albritton A. (April 12, 2023)
Mac was awesome from beginning to the end!!
– William C. (May 25, 2022)
Addressed all questions and is easy to work with.
– H. Gene R. (May 03, 2021)
He worked really hard for me.
– Lynda T. (April 24, 2021)
Loved this realty company!! Both Mac and Beth were so very helpful. I could not have asked for a better experience.
– Mandy C. (February 10, 2021)
– MICHELLE N. (September 08, 2020)
Mac is super professional and very easy to work with! Fantastic experience! He had several curve balls thrown to him during the process and handled everything in a professional and timely manner!
– Clay N. (September 08, 2020)
Mac Ables was very thorough, knowledgeable, and went above and beyond for our family.
– MIchelle N. (April 22, 2020)
Mac was absolutely amazing from start to finish and beyond. He made sure we got the absolute best we could get and was very informative and helpful through the process. I will definitely be seeking him out for any and all future real estate endeavors!
– Clay N. (April 22, 2020)
I've known Mac Ables for many years, both personally and work related. His knowledge and expertise can only be outweighed by his honesty, integrity, and willingness to go the extra mile for those he helps.
– Guy S. (November 20, 2019)
I've known Mac Ables for over 10 years. He's an honest, hard-working Christian family man who will do everything in his power to help you.

– Maps, Etc. LLC . (August 17, 2019)
Mac Ables was our realtor when my son purchased his first home. Mac was wonderful, helping us with the process and explaining all the steps. We love Mac!
– Rhodonna R. (July 29, 2019)
Mac Ables!... Use him as your agent .... 5-stars for him.
Thanks!
– Allison L. (July 29, 2019)
Land by State
Land Professionals by State