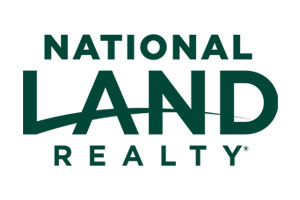 Lisa Saunders joined National Land Realty in 2018. Lisa brings over 30 years of real estate industry experience to NLR, previously performing appraisals for the U.S. Fish and Wildlife Service and the U.S. Forest Service, among others. Her areas of expertise include all types of land, especially those with recreational potential, conservation easements, and wetlands, but appraising horse farms is a natural fit. 
I am here to serve you finding the perfect property and environment for seasonal or permanent living.
Land has always been a part of Lisa's life. Growing up in West Virginia, she spent most of her time outdoors and traveling with her family across the mountains to coal country to visit her grandparents. Her appreciation for land continued into her adult life, which led her to begin appraising land.
Now living in "horse country," Lisa and her family spend time riding and training American Saddlebred horses. She enjoys house remodeling projects, hiking, and various outdoor activities. Lisa is also involved in The Bluegrass Dyslexia Center as an advocate for those with dyslexia and enjoys spending time tutoring.  Lisa is married to Terri and have two daughters, Marian and Rachel and is Mommy to Granddaughter Amelia.
Lisa is an Accredited Rural Appraiser (ARA) through the American Society of Farm Managers and Rural Appraisers, as well as a Certified General Real Property Appraiser through the Kentucky Real Estate Appraiser Board.   In the appraiser role, Lisa has contributed to conserving over five thousand acres in aggregate of wetland, grassland, forest land, and farm land acres.
Additionally, with a background in accounting, Lisa can direct you to the right resources regarding the sale of mineral or other surface and subsurface real estate rights, 1031 tax exchanges, and Delaware Statutory Trusts.
A portion of each sale of real estate is donated to an animal welfare group in the county where the parcel of land is located. 
Land by State
Land Professionals by State