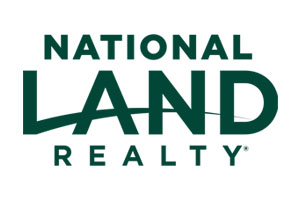 Lewis joined the National Land Realty team in May of 2019. When he's not helping people buy or sell tracts of land, he is working full time as a Consulting Forester for his family's firm, PETERS Forest Resources, Inc. Lewis is a third generation Forester, taking after his father, Warren Peters, and his late grandfather Lewis. 
Lewis was born and raised in Baton Rouge, graduating from Parkview Baptist High School in 2011. He earned a Bachelor's of Science Degree, focusing on Environmental Geology and Earth Systems from Millsaps College (Jackson, MS) in 2015. After his undergraduate, he worked as a staff Geologist for a Civil Engineering company in Jackson, MS for about a year. However, after being away from home and the woods for too long, he decided to move back to Louisiana and pursue his family's business in forestry. After the move back home, he started graduate school at LSU, where he earned a Master's Degree in Natural Sciences, focusing on Forestry and Forest Products in the summer of 2019.
Lewis has been around rural lands his whole life. Since a very early age, he has been an avid outdoorsman, hunting and fishing almost every opportunity he could. Whether it was deer hunting in West Feliciana Parish, duck hunting in the marshes of south Louisiana, or saltwater fishing out of Port Fourchon. When he was not spending time in the outdoors, he was playing competitive golf throughout middle school and high school, which led to a college golf career at Millsaps College. Lewis was fortunate enough to individually win an NCAA tournament title his sophomore year at his home course. 
With Lewis' knowledge of rural timberlands and recreational hunting, he is an ideal person to find you your dream property. 
He continually kept us informed
– Susan M. (July 05, 2022)
Land by State
Land Professionals by State