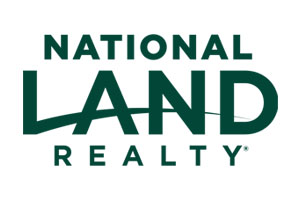 Korley Sears joined the National Land Realty team in 2019. Korley is a seasoned professional with over 30 years of experience in the land industry. He has a wide range of expertise in real estate transactions, agriculture, investing, and property management, among many others. Korley also grew up a fourth-generation cattle producer in Nebraska where he managed a large-scale beef production enterprise and row crop farming operation for approximately 18 years. This experience, coupled with his knowledge and "service before self" attitude, allow him to understand the needs and wants of his clients and successfully help them reach their goals. 
Korley is involved in several organizations such as the Arizona Deer Association, Pheasants Forever, Quail Forever and the NRA. He is also a certified SCUBA and archery instructor and technician. In his spare time, Korley enjoys hunting, fishing, and spending time with his son, Tristen.
Korley Sears did an outstanding job with the marketing and sale of my property. He is a hard working, conscientious professional with excellent communication skills and a real pleasure to work with. Thanks Korley, you're a good man.
– Kristjan B. (April 25, 2023)
Korley was very knowledge able of the process and always helped with any questions I had even if it may have been a stupid question.
– Jonathan V. (June 13, 2022)
Dennis Lewis
I had a two-year listing contract with another realtor for our 40-acre property that we owned for 20+ years. We just bought another property that fit our current needs better. So, selling the 40-acre would pay for the new property. That realtor did not contact me with any information on inquires or offers for two long years. When the listing expired, I sat on it for another year trying to find a realtor I could find some trust in. I received a National Land letter and looked into the company and their sales area. I called and spoke to Korley Sears, and I must say I wasted three years of my time. He understood the problems I experienced with the last realtor and offered a 6-month listing. That following week Korley went to take pictures of the property and the following week from that I received a call from Korley telling me he received an offer, we accepted. The offer was exactly what I had wanted.
Our lives can now move on. Thank you Korley!
– Dennis L. (March 18, 2022)
– karl r. (August 25, 2021)
It has been an absolute pleasure working with Korley Sears on our first property sale. Korley got the job done quickly and already has our next sale in process. Thank you Korley!
– Lonnie G. (June 17, 2021)
Land by State
Land Professionals by State