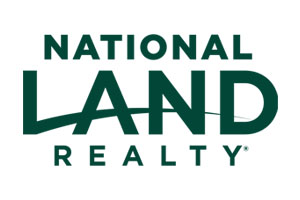 Ken Tew joined National Land Realty in October 2020. Ken has several years of sales and customer service experience. He has completed numerous purchases and sales of residential homes as a real estate investor. Ken is also a second generation land business professional as both of his grandfathers were involved in the timber and land industries for their entire careers in the state of Mississippi. As a child, Ken would ride out to the tracts of timber that his grandfather was selling, spent time on logging sites, and walked the tracts of land where the timber was being cruised as well as where it would be harvested. He also spent time at the wood yard where the timber was purchased, sold, cured and shipped. 
Ken has a master's degree in environmental education from Lesley College in Cambridge, Mass., and a bachelor's degree in history, with a minor in philosophy from Mississippi College in Clinton, Miss. While in graduate school, Ken focused on land use management, studying  in the areas of ethics and land use. He also did extensive research on the impact of land use and development in local ecosystems in various regions of the U.S.
Ken and his wife, Kristin, have three children and two dogs. In his free time, you can catch Ken spending time with his family, going to his children's school functions and sports games, hunting, fishing, reading, writing, public speaking, or watching college football with his wife.
Land by State
Land Professionals by State