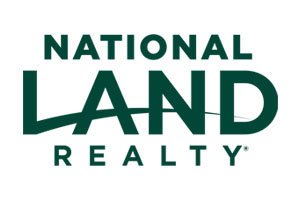 Keith "Ashley" Eaton joined National Land Realty in 2019. Keith has worked in the land industry for over 15 years as a professional land surveyor, surveying land boundaries and specializing in large timber and farm tracts, estate divisions, and working on land title problems and boundary disputes. From a very early age, Keith has been involved in cow-calf operations, commercial broiler poultry farms, growing produce, and hay production. During and after college, Keith was heavily involved with commercial/residential construction, and Agricultural facility design and construction including barns, hay storage, fencing, design and construction of farm ponds, ditches, etc.  
Keith received his degree in agricultural engineering technology and business from Mississippi State University. He is a Licensed Professional Land Surveyor in both Mississippi and Alabama. His experience in owning a Land Surveying Company and a pure bred Brangus farm for the past 10 -15 years, a lifetime of farming experience, and the knowledge of Land, Forestry, and construction practices that he has acquired over the years through working with other professionals in the construction and timber business, allow him to accurately and efficiently help his clients purchase or market land.
Keith and his wife, Kayla, have three children. They currently reside near Smithville, MS. In his spare time, Keith enjoys hunting, fishing, and working their farm with his family.  
I heard about Keith Eaton from a friend, who spoke about him very highly. I noticed on the National Land Realty form, it asked for me to rate you, one to five stars. I guess I'd rate you as 5 stars, but to be honest, if I could give you 6 or 7 stars, I would, in helping me with my property in Aberdeen, MS., I found Keith to be courteous, professional and very knowledgeable. I particularly thought that Keith's follow-up and seeing the project through were exemplary. In the future, if I have any real estate needs, Keith will have my business. I would also recommend him to any of my friends.

Keep up the good work and we may be doing business again in the not too distant future.
– Jim L. (January 15, 2020)
Land by State
Land Professionals by State