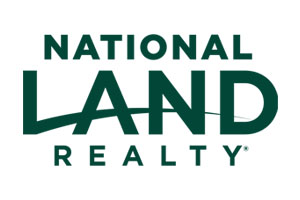 Josh Hawkins brings a lifetime of farming experience to National Land Realty, where he is focused on finding the perfect agricultural or hunting/recreational property to his clients. He was raised on a commercial cow-calf and tobacco farm, where he worked throughout his youth on a 160-cow dairy farm. Tobacco phased out and row crops became the new norm in his area. His In-laws run a custom plant, harvest, and agronomy business and also raise soybeans and corn crops. All to say, he is extremely familiar with most farm types and agricultural purposes. 
Josh joined National Land Realty in January 2020 and he also owns and manages On Target Archery. Before purchasing the archery business, Josh was the feed mill manager at Rip's Farm Center for over 5 years. Josh wants his future clients, by the end of the day, not to think of him as an agent but as a friend. He wants his clients to see that he will always try his best, to do right by them. From past experiences, he knows it is better to accomplish this not just by talking about it but by his actions, in his work.
Josh resides in Fleming Co., Kentucky, with his high school sweetheart and wife, Amanda, and their two daughters Clara and Callie. He and his family live for Fall whitetail season and Spring turkey. His passion is, without a doubt, hunting, and spending time in the outdoors. As he's gotten older, he's come to appreciate, not the harvest as much but the time spent with his family and friends. The outdoors has taught him many life lessons, and he hopes that he can show and teach his girls the same. 
In his spare time, he is a deacon at Tollesboro Christian Church and the Vice President of a non-profit youth organization called Hunt For The Gospel. Hunt For The Gospel is an organization that he and a friend started that combines their love for Christ and the outdoors. They take young boys and girls and introduce them to hunting and the outdoors, but the main purpose is to use their love for hunting and teach kids what it's like to live a Godly, Christ-centered life.
Josh is a really good person. I've known him all his life and he's best friends with my son. Even if I hadn't known him so long, I would be very happy with the job he did. With a background in farming and hunting, he's perfect for sellers to work with in selling this type of property.
– David R. (September 16, 2021)
Land by State
Land Professionals by State