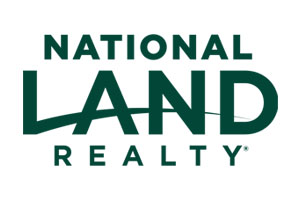 Jonathan Stevens joined National Land Realty in 2018. Jonathan is a Mississippi native and specializes in recreational land sales primarily in central and north MS. He has almost 10 years of real estate experience in land sales and always makes the client his priority. 
Jonathan is a graduate of Mississippi State University with a degree in real estate finance. He currently resides in Madison, MS where he manages his family's 5,000-acre farm in Carroll County, MS. He helps with tractor work, bush hogging, planting food plots, maintaining roads and timber plans. He also establishes a wildlife management plan, while implementing a deer management program with the help of other family members. In his spare time, Jonathan enjoys deer, duck and turkey hunting, as well as fishing, golfing and watching/playing sports.
I have used Jonathan on several transactions and will continue to utilize him for all my Real Estate needs. His level of commitment and professionalism cannot be overstated. Working with Jonathan and National Land Realty has truly been an excellent experience. Would recommend to anyone.
– Kenneth W. (September 08, 2023)
Communicated well, returned phone calls promptly. Provided information requested in a timely fashion. Courteous and professional. Very enjoyable experience.
– Steve T. (April 04, 2023)
Jonathan is top notch in every aspect of the process. Such a great agent and an asset to NLR.
– Kenneth W. (March 15, 2023)
The agent is knowledgeable, available at all times, and responsible. A great transaction!
– James R. (August 23, 2022)
It was a pleasant experience. Appreciate all your help!!
– Preethi P. (September 28, 2021)
Good experience in acquiring our first property. Thank You for your support.
– Ravi P. (September 28, 2021)
Jonathan was attentive and working with both sides to ensure we could get the deal done. We really appreciate his efforts.
– Mike D. (May 12, 2021)
Called or returned calls ASAP and kept appointments!
– Fred R. (April 22, 2021)
We greatly appreciated working with Jonathan. He handled every aspect of our land sale with the utmost professionalism. He is a great resource, well informed about the local land market and he wisely advised us throughout the process.
– Mike A. (November 19, 2020)
Jonathan recently helped our family find the perfect piece of property. This is the second property we have purchased through Jonathan. He is extremely knowledgeable and was always readily available. Jonathan always makes the purchase stress free! I would recommend him for anyone looking to purchase or sell a piece of property.
– Sam S. (February 10, 2020)
Regarding Jonathan Stevens: I recently used the services of Jonathan to purchase some recreational/investment property. Jonathan is very professional and a pleasure to work with. This is the second land purchase that I have utilized the services of Jonathan. Obviously, I am very pleased with his work! I highly recommend him.


– Steve S. (January 29, 2020)
Jonathan Stevens is a 1st class land Realtor. His client's interest come first and foremost. He listed and sold family land in the Mississippi Delta and got us top dollar for our property. Buyers and other Realtors constantly submitted low ball offers and Jonathan went to work for us and convinced us to stand our ground. He knows land and their values whether it be in the Mississippi Delta, Pine Belt or Big Black River Basin. Great to work with and will continue to work with him for a long time.
– Alex R. (February 01, 2019)
I recently had the privilege of partnering with Jonathan Stevens of National Land Realty for a recreational land transaction. I found that Jonathan tactfully negotiated on my behalf, possessed an abundance of knowledge and punctually met all of my documentation needs. I will call Jonathan without hesitation before pursuing future real estate opportunities.
– Kyle C. (February 13, 2018)
I worked with Jonathan throughout our buying process, and he was professional and knowledgeable, but above all, he was always available. With my schedule, that's a huge deal, since I have very little free time. He always made time for us to take care of whatever questions we had or tasks we needed done.
– Tyler R. (February 13, 2018)
Land by State
Land Professionals by State