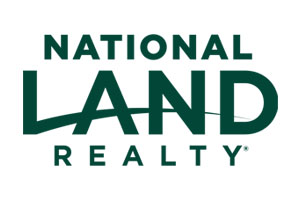 John Alumbaugh joined National Land Realty in 2019. John has 15 years of experience in the real estate industry, working in the niche market of poultry farms. He has a rural/farming background, having grown up on a farm where he and his family raised cotton, soybeans, corn, watermelons and cantaloupes, hogs, chickens, cattle, and horses. 
John previously worked with Picket Fences Realty as Broker/Owner for 13 years and spent two years at BrokerSouth Real Estate. He has a master's degree from the New Orleans Baptist Theological Seminary in church education and choral music, as well as a bachelor's degree from Excelsior University. He is involved in several organizations including the National Association of Realtors (NAR), Mississippi Association of Realtors, Agriculture Industrial Commercial Real Estate (ACI) Jackson MS, Mississippi Poultry Association (MPA) and Oak Forest Baptist Church. 
When he's not helping clients, you can find him directing music at his church, which he has been doing for over 40 years. John and his wife, Joni, have a son, Jacob, and a Dachshund named Maggie.

John is very knowledgeable about real estate and what is going on in real estate in Mississippi. I would recommend using John for your real estate needs.

– KIrk B. (July 17, 2019)
I have known John Alumbaugh for 13 years . John has an excellent work ethic . He is focused on the task ahead of him and works to ensure satisfaction with his clients . He is familiar with properties available and will work to achieve the best outcome for all involved .

– Martha H. (May 07, 2019)
I have worked with John Alumbaugh for over 10 years. I have always been able to trust John to do what he says he will do and get the job done. Very pleased!!
– George S. (May 03, 2019)
I've worked with John Alumbaugh on several occasions throughout the years. John is very knowledgeable about poultry farms and real estate and is a true professional. Whether buying or selling, I would say that you're in good hands with John representing you.
– Ben C. (May 02, 2019)
Land by State
Land Professionals by State