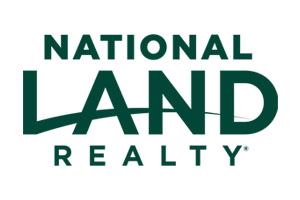 Close
Contact Jim Bergan
Fill out the form to the right and click "Send" to contact Jim.
Jim Bergan joined National Land Realty in November 2021, to move from a primarily residential brokerage to a pure land brokerage. He has an extensive background in wetland/waterfowl ecology and management in Indiana, South Carolina, Texas, Florida and presently, Louisiana. Jim has a degree in forestry from Purdue University and a M.S. and Ph.D. in waterfowl biology from Texas Tech University. He has 30 years of experience in real estate under his belt, primarily from his land protection and private landowner work with The Nature Conservancy in both Texas and Louisiana. He is very familiar with USDA Farm Bill opportunities, wetland mitigation, conservation easements, carbon development, and wildlife habitat restoration/enhancement.
Jim and his wife, Danya, have been married for over 30 years and have 6 children aged 11 to 29. They live in Baton Rouge, Louisiana. In his spare time, he enjoys hunting and fishing with his kids, traveling, as well as smoking and grilling meat. Jim's family is also active in their church and supports the work of the Missionaries of Charity and the local women's crisis pregnancy center.
Land by State
Land Professionals by State