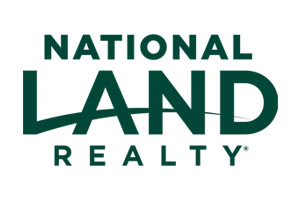 Jared Moyer joined the National Land Realty team of Land Professionals in October 2022. Before coming to National Land Realty, Jared was a Land Specialist with Keller Williams Elite. He is also an active member of the National Association of REALTORS®. Jared is a 5th generation farmer, rancher, and avid outdoorsman with a great understanding of land and the land-buying process. In his free time, Jared enjoys hunting and fishing, as well as working on his farm. He and his wife, Tandi, are based out of Northwest Oklahoma, where they live with their son, Colton.  Jared services Texas, Oklahoma, & Kansas.
As a guided whitetail outfitter in NW Oklahoma, we need prime real estate and Jared made sure we got exactly that - and in a timely manner. Great people to work with!
– Rivers W. (August 30, 2023)
Very professional, would highly recommend.
– Rhiannon R. (August 07, 2023)
Very efficient and a joy to work with. Would highly recommend Jared's team!!!!
– Susan D. (July 19, 2023)
We had the privilege of having Jared Moyer sell our land and home. His professionalism was top notch, and we could not be happier with how quick and easy he made the process happen. We look forward to working with Jared in the future. "If you're not using Jared Moyer to help sell your land, you're farming uphill, backwards, both ways!"
– Rick H. (April 19, 2023)
Jared Moyer is a real friendly man that is a real professional in the work he does and in his personal life always, has a smile on his face, and is interested in his clients. I met Jared when buying my home, but now consider him a friend. He is a one-of-a-kind realtor, that I feel works to negotiate a fair deal for both the buyer and the seller. I would highly recommend Jared Moyer!
– Jeremy O. (April 16, 2023)
Jared Moyer was a great help on the purchase of my land!
– Kenny C. (April 13, 2023)
My husband and I needed to sell our property. We were hesitant with the market at that time. However working with Jared Moyer it was a breeze! He is so personable, kept us up to date, and always answered our questions no matter how silly they were. He made our buying and selling experience so seamless and easy!
– Courtney C. (March 21, 2023)
Having to sell property that has been in the family for over a 100 years is hard to do. We were looking for someone that knew land sales and get us top dollar for our land. He kept us involved in his research and helped us understand the process of selling property in Oklahoma, since we live in Oregon. Jared Moyer was the best we could have asked for. Professional, but treated us like family, always looking out for our best interests. We thank him and will miss him. Thank you Jared.
– John L. (February 20, 2023)
Land by State
Land Professionals by State