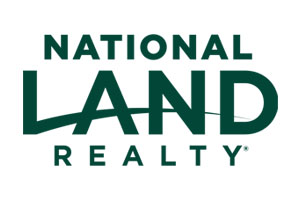 Jared T. Garfield Jr. joined National Land Realty in December 2021 to help head up the Utah Commercial Division.  He brings a wealth of knowledge from over 20 years of real estate investment and real estate development experience. His goal is to alleviate the housing shortage by finding suitable land to entitle and develop into single family subdivisions and multifamily developments.  With building lot inventory down 38% year over year there is tremendous need for entitled land.  Jared's wealth of connections with developers and national home builders provides tremendous value to those looking to sell land.  His connections to hedge funds and family offices often means he can bring strong cash offers that close quickly after a standard due diligence period.
Jared was ranked as the #2 Listing Agent for Keller Williams Atlanta Partners and is a talk show host for "Rich Life Real Estate," a radio show on FOX News. Jared also is an investment coach called "Rich Dad, Poor Dad." He is married with five kids and in his spare time, he enjoys being an avid reader, extensive traveler, Airbnb host, and active in church service.
When it comes to investing, there is none better than Jared. He is extremely knowledgeable of markets around the country and has a system that makes investing an art. It is so exciting to have a professional instruct you on his way to invest, use his techniques and then be able to reap the benefits over and over again. His approach is incredible and will aid me in all my ventures from this day forth. I am in the process of purchasing a 16-unit complex now that will greatly increase my passive income, and plan to purchase many more in the future. If you ever need professional help in becoming the best real estate investor possible, then Jared is the only place to turn.
– Zac M. (December 14, 2021)
Thanks to the guidance of Jared Garfield this year alone we are looking to double our investment portfolio and triple our cash reserves. I, alone, have spent tens of thousands of dollars on investment education and nothing has come close to Jared's program and what he can do for you. Investing in his education is a true investment! Jared Garfield is the real deal and there's no doubt in my mind he will continue to be largely successful. Simply put, he helps you attain true wealth and prosperity; he is a rare find. Thank you Jared!
– Adeline R. (December 14, 2021)
Jared knows the business better than anyone I know...he negotiated on my behalf through several purchases and helped us get to win-win scenarios. Beyond these strengths, Jared is more creative and innovative that anyone else I know in the business.
– Bryan C. (December 10, 2021)
Jared has always been a responsible dedicated professional in the Real estate market. He has been actively involved in several of my real estate deals and his negotiating skills are top notch. I highly recommend Jared with any of your real estate transactions!

Sincerely,

Kenneth Viafora
MJV Properties, LLC
– Kenneth V. (December 10, 2021)
Jared gave exceptional advice in improvements and staging as well as an incredible marketing plan that brought us multiple offers and a quick sale for top dollar on our executive home, and we then used him to acquire multiple cash flowing investment properties that he assisted us with renovation and property management resources. I can't say enough about his sincerity, expertise and integrity. He is the most knowledgeable real estate resource I have found. He is not only a trusted advisor, but has become a good friend as well.
– Peter B. (December 10, 2021)
Jared went out of his way to help us sell our homes. He always had time for us and always took our calls, even in the evenings and on weekends. He was a true friend in every sense of the word and went to great lengths to get our homes sold when we really needed to sell them. He's a great resource and I admire his way with people and finding a way to work with everyone to get the job done!
– Nichole B. (December 10, 2021)
I had the pleasure of working with Jared Garfield as a Certified Real Estate Coach. On several occasions Jared would provide very detailed and updated reports with regards to the real estate market throughout the US. He is very diligent and passionate about his work. I would recommend to anyone who may be looking to work with Jared, to be coached from Jared, that they will not be disappointed.
– Paul J. (November 14, 2021)
Jared brings a level of passion and commitment to business that is uncommon. He is a top performer and is very reliable. His commitment to being the best at what he does is second to none. I have enjoyed working with him and am glad to call him a friend.
– Chris W. (October 10, 2021)
Working with several tv personalities from HGTV on their elite real estate investment bus tours, I have used Jared multiple times to conduct investment bus tours of the best income properties and properties to flip. He has excellent knowledge of the economics, demographics, job trends, employers, as well as market conditions and what homes rent for in the areas. He readily explained the factors that affected gentrification, appreciation and so much more.
– Jared M. (December 05, 2018)
Jared has helped me buy a number of properties. He does an exceptional job finding the best properties. He has an eye for the rehab work that needs to be done so i never over pay for the property.
– Rob F. (September 30, 2016)
Jared is an expert is the area of distressed housing. We've purchased multiple homes with Jared which we remodeled and rented (with Jared's assistance). Jared was instrumental in locating and researching homes that fit our criteria for a long-term rental. I've found no one that is more capable of representing an investor.
– Patricia P. (March 07, 2014)
Jared has been great. We just closed on my property that was to say the least a unique situation, but Jared got it done. I have been working with Jared for a few years and have never had to worry about Jared's abilities to follow through with my requirements. He has and will continue to be my partner in the real estate world.
– Lou B. (October 15, 2013)
I have worked with Jared on several real estate deals. He understands the markets he is in and will get the best possible price, if you are buying or selling without any exaggeration. He will let you know if is a good deal and at what price that is. He is extremely responsive and willing to take the time to explain what you may not understand in the process so you are comfortable with the important decisions you are making. Having Jared take care of your Real Estate needs is an asset in its self. I would highly recommend using Jared for all you RE needs.
– Kevin G. (October 04, 2013)
Jared helped me buy a rental a few years back. He did an exceptional job getting me into a great home in a great neighborhood. I trusted him to buy it without ever seeing and when I did finally see the home I was more then impressed. Jared took the time to find me a great deal, purchase the house, and turn me into a great landlord. I know that Jared will give you the same treatment he gave me and will be your best supporter. There are no better than Jared and you can feel secure with Jared on your team!
– Zachary M. (October 03, 2013)
Jared is an outstanding individual who pursues excellence in everything he does. He has personally helped me navigate several real estate transactions, and his expertise in my early days of real estate investing was invaluable. I would trust Jared implicitly with any matter relating to luxury or investment real estate, property management, renovation, and other more complex real estate matters.
– Josh R. (October 01, 2013)
Jared listed and sold my house and was responsive to all requests.
I would highly recommend him as a listing and sales agent. He is very knowledgeable
and can advise you on how and what needs attention when you list with him. I have also bought several investment properties with him.
– Ramon S. (September 30, 2013)
I met Jared Garfield about a year ago and have found him to be a very knowledgeable, likable, and pleasant individual. I have learned a lot by listening to his presentations and have found him to be honorable in his dealings, straightforward with you in advice on what is best for your property. He knows his stuff! I would highly recommend Jared for an advisor in most any situation dealing with property, whether commercial or residential. H. Brownlee Reaves
– Brownie R. (September 28, 2013)
Jared knows the business better than anyone I know...he negotiated on my behalf through several purchases and helped us get to win-win scenarios. Beyond these strengths, Jared is more creative and innovative that anyone else I know in the business.
– Daniel R. (September 27, 2013)
Jared found the right home for me and was there to make the deal happen from start to finish. Now I live in an award-winning neighborhood for much less than my old home. Thanks Jared for helping me land a once-in-a-lifetime deal!
– Billy N. (September 27, 2013)
Jared has an encyclopedic knowledge of investment real estate. As I said to him recently, he has forgotten more about these properties than most of us will ever know. He is truly amazing.
– Tommy L. (December 18, 2012)
I would highly recommend Jared to anyone who might be in the market for a first property or an investment property. He has been in the Real Estate world for many years and it his expertise really shows when he is working with a client. He worked with me when looking to buy my first house. Not only did I get a great property at a great price, but I also ended up with some expert advise and a property that will rent out easily once I decide to move! I plan on using Jared and Dartnell Investment Academy quite a bit in the future as I begin to build my real estate portfolio. Thank Jared, and here's to retiring by 40!
– Blake A. (February 22, 2011)
Jared's exceptional people skills, brilliant business mind, and heart for helping others makes him a great person to do business with. As far as real estate coaches goes he is in the top tier. Jared's idea of helping others generate a passive income so they can focus on things that matter most to them is one in which I support.
– Jason T. (February 02, 2011)
My wife and I used Jared's expertise to acquire multiple properties, he is very dedicated and knowledgeable. He has a passion for helping others to succeed in their endeavors. I would highly recommend Jared as an adviser and business associate.
– Bob K. (November 27, 2009)
I've had the pleasure of working with Jared on a number of projects. He is a wealth of real estate knowledge and a visionary entrepreneur. I highly recommend him.
– Jesse L. (November 18, 2009)
Jared Garfield is an honest trustworthy innovative business owner. I have know Jared for about 17 years and have admired and respected him as a business associate and leader. Jared is very knowledgeable in real-estate, financial products, investment programs, conducting seminars, and developing and managing businesses.

I have a lot of respect for Jared Garfield and recommend him very highly as a ethical and knowledgeable business partner and associate.
– Steven D. (September 26, 2009)
No one knows more about Real Estate investing than Jared. He is also extremely reliable, honest and loves his job. We have used Jared multiple times to solve our real estate needs.
– Roger M. (July 11, 2009)
Jared is an excellent motivator. He's always positive and up-beat, and a joy to be around. And, he's always able to find a creative solution to literally any problem!
– Susan B. (June 15, 2009)
Jared is clearly a visionary when it comes to discovering entrepreneurial opportunities and converting them to win-win situations. During the time I worked with Jared, I was often amazed at the uniqueness of his insight into problems that many of us face and the simple solutions, once explained, that most of us would overlook.

The range of his wisdom can be applied cross-industry to many different applications, and I am happy to have the opportunity to be involved in his projects again.
– Hardy W. (March 02, 2009)
Jared is a great guy and has vast knowledge the area of Real Estate Investing.
He is very diligent in picking his power team and brings great enthusiasm in everything he does.
I would highly recommend Jared if you are wanting to learn about Investing in Real Estate.
– Dan R. (February 04, 2009)
I met Jared about two years ago when I joined PEI as a Real Estate Investment Coach. Out of over 30 different coaches and personalities, I liked Jared's the best because he was full of energy, knowledge and willing to help anyone who asked. Over time, I became friends with Jared and have found him to be a trustworthy professional whose knowledge and experience in the real estate investment world is unsurpassed. He definitely knows his stuff and is honest in his dealings with others. I would recommend Jared to anyone who is seeking a good cashflow producing property and the no nonsense education to go with it!
– Bryan B. (February 03, 2009)
Jared is extremely knowledgeable about the principles of real estate investing and can effectively communicate this knowledge to others in a way that is easy to understand and apply. But more importantly, his passion, enthusiasm, and genuine concern for others truly separates him from the field of real estate educators.
– Aaron T. (February 02, 2009)
Jared has been the foundation of my Real Estate success. After owning three units in OR I took the initiative to hire a coach who could push me to the next level of gaining knowledge and finding "Financial Freedom". His mentoring has done exactly that. Since working with Jared I have raised over $100,000 in investor money and have purchased a successful cash flow property in IL, which I bought with 40% in equity. More than anything Jared's mentoring has motivated and encouraged me to stretch myself in ways I never imagined. I look forward to pursuing other business ventures with Jared in the future because I understand that he is, and will continue to be, successful in all that he does. Jared puts others before himself and because of that his success is inevitable.
– Chad M. (October 23, 2008)
Land by State
Land Professionals by State