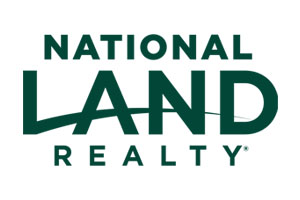 James Liles joined the National Land Realty team of Land Professionals in September 2023, bringing with him 10+ years of experience in real estate development, acquisitions, and land sales! Before coming to National Land Realty, worked for BNAPROP, CloudKitchens, and Keller Williams Realty. James received his Bachelor's Degree from the USAF Command Staff College before going on to serve in the United States Air Force as well as in NATO's Joint Tactical Air Command and Control organization. During his time in the military, James received multiple service medals including the Iraq Campaign Medal, the Meritorious Service Medal with Remote Designation, the Air Force Combat Action Medal, the National Defense Service Medal, the Joint Service Commendation Medal, the Kosovo Campaign Medal, and the Global War on Terrorism Service Medal.
After departing the military, James began his career as a Land Professional with the University of Tennessee's Extension Offices and the Tennessee Forestry Association where he helped pioneer the Elk and Duck River Watershed Buffer Initiative, advised on livestock practices, forestry management, and established riparian buffer zones in 13 counties. Over his career, James has worked with the Wounded Warrior Project, the White Oak Initiative, the Elk Valley Forestry Association, and the Kansas City BBQ Society. As his career changed and grew, James became involved in corporate land expansions and construction buildout for franchises on the West Coast, eventually entering into the residential real estate market to leverage my knowledge base in sales, land management, and construction.
In his free time, James enjoys taking day trips in a Cessna with his private pilot's license in addition to being an avid outdoorsman and proponent of wildlife conservation, forestry management, and sustainable agricultural practices. He and his partner, Malinda, are based out of Greenbrier, TN, where they raise rabbits and chickens along with their two dogs, Portia and Simon.
Land by State
Land Professionals by State