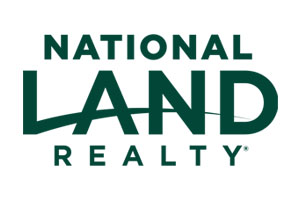 Jacob Lemons joined National Land Realty in November 2021 after wanting to join the largest land group in the nation and help others find their dream land. Jacob has gone through the land buying process many times and now enjoys helping others buy perfect pieces of land for themselves. Jacob is an avid hunter which makes him a great pick to help his clients sell and buy their dream hunting properties. Besides hunting, in his spare time, Jacob enjoys being outdoors and spending time with his wife, Sarah, their two dogs, Nelli and Hoot, and his wife's barrel horse, Harley. He and Sarah currently live in northwest Oklahoma near Laverne.
The agent was always (if possible) ready to assist with any question or problem we had. We were very pleased!
– Gary F. (July 28, 2022)
If you are looking to sell or buy a farm in NW Oklahoma, I recommend Jacob Lemons. He has gone over and above for my wife and I as we searched for the right property in the right area for us. He is very personal and respectful and an overall joy to work with. He is great about keeping up with updates as the process progresses, and very informative and knowledgeable of the areas that he serves. We will definitely be doing more business in the future!
– Travis C. (April 19, 2022)
I've been working with Jacob to buy a house. He has been very helpful. He always makes his self available when I need to speak with him. He is very knowledgeable and helpful.
– Garrett L. (February 13, 2022)
Jacob Lemons is professional and very helpful identifying and locating the property you are interested in.
– Mitch M. (February 13, 2022)
Land by State
Land Professionals by State