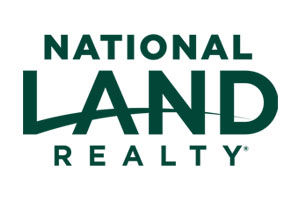 Jack Gabriel, a native of Louisiana, developed a passion for the outdoors at a young age. Raised in the sportsman's paradise, he enjoyed duck hunting in the marsh and deer hunting in North Louisiana. He earned a degree from the University of Southern Mississippi, where he played football, and later earned a second degree from the University of Alabama at Birmingham. Jack has lived across the southeast: Arkansas, Louisiana, Mississippi, and Alabama, and has experienced an abundance of terrain. He currently resides in Summit, Mississippi with his wife Kimberly, a family physician, and sons, Jackson, age 12, and Jacob, age 10, and 2 year old baby boy Judson. Jack is an Accredited Land Consultant, Certified Land Specialist, and was named the Mississippi Realtors Land Institutes Land Realtor of the Year for 2023.. If you are searching for that special place, Jack will help you find the perfect hunting tract, farm, recreational haven, or investment property. Give him a call to find your own sportsman's paradise.
Jack was very responsive and knowledgeable regarding the whole process. He was a real pleasure to work with.
– rick b. (November 21, 2023)
Jack was very professional, answered all my calls, which where multiple daily, and always took the time for me to answer any questions or concerns. I consider him a friend now and we still talk even after we closed. I highly recommend him to anyone!!
– keith c. (October 16, 2023)
Jack understood the unique and secluded value of our property and marketed it accordingly.
– Keith T. (July 25, 2023)
Jack was very responsive and knowledgeable on the properties he showed me. A real pleasure to work with.
– Rick B. (July 13, 2023)
Communicated well, conducted himself well, and kept us informed. Stayed firm and got the price we wanted. Great job!
– Mike A. (June 13, 2023)
Marketed my property and got a deal in place at a very efficient time frame from offer, to signing to closing! Greg was on it from day one and made sure we were all happy with our deal!
– Jeffrey F. (April 17, 2023)
Jack is obviously very knowledgeable in understanding a property's value and the clientele that would be interested. He is service oriented and very personable. It was a pleasure working with him.
– Johnny M. (March 21, 2023)
STUCK WITH A VERY DIFFICULT SALE TO THE END
– BOB G. (February 21, 2023)
Jack did an outstanding job for us. We will continue to make referrals to him and your agency.
– Carroll "Cal" M. (February 13, 2023)
Very knowledgeable about the property and went way above and beyond in helping in any way he could. Would very much use Jack again.
– Joseph S. (March 02, 2022)
He answered all of the questions we had in a timely manner. This was our first time buying land and the agent made it pain and steer free for us.
– Brandy B. (January 13, 2022)
Jack went above and beyond during our search for land. He answered all questions from showing us properties, putting in an offer through the closing of our land.
– Teri H. (March 31, 2021)
I have been fortunate to develop a business relationship as well as friendship with Jack Gabriel through the years. He has listed and marketed properties for me as well as having represented me when inquiring, showing, and submitting offers on lands. I feel that Jack has always went and above and beyond for me as a client. I would strongly recommend Jack as a listing agent or buyer's agent.

– stan s. (February 11, 2021)
Land by State
Land Professionals by State