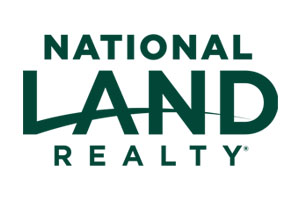 Griffin Pickle was born and raised in Central MS and grew up helping his family on their tree farm in Attala County. After obtaining a bachelor's degree in business from Ole Miss, he wanted to come home and serve the people of Central Mississippi.
He has experience dealing with 1031 exchanges, CRP programs, and land development/wildlife habitat improvement projects. He leverages his marketing skills as well as his connections in the land and timber industry to help his clients achieve their goals. 
Griffin currently resides in Attala County with his wife, Stefanie. In his spare time, you will find him on a bulldozer or a tractor, often improving land for his clients. He currently serves as the President of the Attala County Forestry Association and is a member of the First Presbyterian Church in Kosciusko. 
Griffin Pickle addressed my questions. Additionally, he has provided utility numbers as well as numbers to local tradesmen and since I am moving from another state this has been helpful.
– Karen S. (November 02, 2022)
– Lance W. (October 22, 2022)
– Austin A. (September 14, 2022)
Decided to look for a nice piece of land near my relatives. I was fortunate enough to connect with Griffin Pickle who took the time to really understand what I was looking for and worked tirelessly to find me the perfect property. He was very good at sharing the pros/cons of each of the properties that we viewed, eliciting my feedback and then using that information to help me realize what was really important to me. He's a great realtor and a great guy. Loved working with him and will do so again!
– John W. (June 20, 2022)
– Larry H. (May 19, 2022)
Never gave up
– Mike R. (May 18, 2022)
Griffin was great from start to finish. I told him what I wanted and he made it happen. He was extremely accommodating and tailored the entire process around my needs. I especially appreciated his proactive over reactive approach. If you want a hassle-free buying experience, give Griffin a call.
– Dallas C. (September 24, 2021)
Griffin is knowledgeable of the rural land market in MS. Also, he is very professional, as well as responds in a timely manner. He shows you the land and let's you make your own decision, he doesn't push a property on you. I would highly recommend Griffin Pickle as your land professional in Central MS.
– stan S. (August 17, 2021)
Very friendly and truly invested to get me the best possible opportunity for my land.
– Rivers D. (August 17, 2021)
Griffin is a phenomenal land professional! Eager to help, dedicated to his clients, and thorough with his land descriptions. It's so refreshing to have someone who is easy to communicate with on a personal level when investing in property! He is our go to guy!
– Tara M. (August 16, 2021)
Great service!!
– Ryder D. (August 16, 2021)
Mr. Pickle is a dependable hard working individual. He's always available for a call when I need to bounce an idea off of him and always takes the time to thoroughly explain something during a conversation. You won't find a person that will work harder at selling your property in Mississippi. Make sure you give him a call!
– Ryan H. (August 16, 2021)
Very impressive listings and knowledge of land/timber by Griffin Pickle. His listings are more informative on the tracts than others I have looked at.
– Randolph C. (August 16, 2021)
Griffin Pickle is very trustworthy and knowledgeable when it comes to land. He goes above and beyond for his clients. There isn't a better agent to have help you find the perfect property to fit your needs.
– Stefanie D. (August 16, 2021)
Extremely helpful and knowledgeable about his craft
(August 16, 2021)
Griffin is very knowledgeable.
– John S. (August 16, 2021)
The agent, Griffin Pickle, was very professional and did a great job.
– Danny H. (January 21, 2021)
– Edward B. (November 12, 2020)
We tried for a year to sell the land ourselves and Griffin Pickle with National Land Realty sold it within a month after we requested his assistance! I highly recommend Griffin Pickle with your realty needs!
– Andrea L. (November 12, 2020)
Griffin is a hard worker who puts forth everything to find you just what you are looking for.
– Gina D. (November 11, 2020)
Land by State
Land Professionals by State