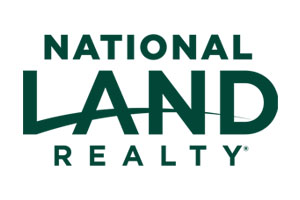 Gray Goodwin joined National Land Realty in September 2020. Gray has several years of experience in the real estate industry. In 2016, he began working at Sweet Water State Bank, doing in-house real estate, timber, equipment, and cattle evaluations. Throughout that time, he gained a great deal of knowledge in the real estate, timber, and cattle markets. At Sweet Water State Bank, he now serves as the branch manager and loan officer at the bank's Linden, AL, branch and has done several real estate loans for customers purchasing land in this role. This experience has allowed him to gain extensive knowledge in contracts, how funds are property dealt with, and the closing process of real estate sales. 
As a Land Professional, Gray's passion and knowledge for timber, cattle, and row crops give him the ability to answer any question his clients may have and provide them with the best possible service. He is a graduate of the University of West Alabama and is involved in several organizations such as the Alabama Cattlemen's Association, Alabama Bankers Association, and National Wildlife Turkey Federation. He currently resides in Nanafalia, AL, a small and rural community in Marengo County, with his golden retriever named Lady. 
Gray's greatest hobby is working outdoors to improve property for others to enjoy. He also loves to hunt, but his passion is truly the preparation it takes to attract and grow wildlife. In his spare time, you can find Gray on a tractor, planting fields for wildlife or improving the land, or spending time with his friends and family.
Land by State
Land Professionals by State