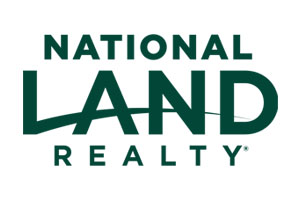 Drew G. Arnold joined National Land Realty in March 2020. In the past, he has worked as a wildlife biologist in both the public and private sectors.  Drew holds a Bachelor's of Science in Biological Sciences from the University of Southern Mississippi and a Master of Science in Wildlife, Aquatic, and Wildlands Science and Management from Texas Tech University. He truly enjoys working with clients who are selling properties with high conservation potential (e.g., high restoration or wildlife management potential) and/or working farms.   Drew is an upland game bird biologist and has a passion for upland game birds as well as bird dogs and wing-shooting in general. He is especially passionate about growing his own food on his family farm, as well as conserving rare or endangered livestock such as the Pineywoods cattle breed. Drew resides in the community of Dixie, Mississippi, with his wife, Candace, daughter Dorothy, and their German Shorthaired Pointer, Pepper.
Drew was a phenomenal agent and a joy to work with. 10/10 would recommend him to anyone!
– Joel M. (September 08, 2022)
Drew Arnold was professional throughout the process. He met with me and stayed in contact to make sure the needs of our family were being met. He was able to answer any questions or concerns that we had. If he didn't know the answer right away, he would find out and get back with us quickly. Our family was needing to sell properties in MS while we lived in AL. We had a variety of items come up and he was able to assist and communicate well between us and the buyers. He kept us updated throughout. Thank you Drew.
– Cori V. (April 29, 2022)
I appreciate the fact that Drew was very active in marketing the property. Drew communicated very well with me.
– Michael A. (April 08, 2022)
Drew is awesome! He is always responsive and goes above and beyond. I think that we have made a lifelong friend.
– Harry G. (March 17, 2022)
Drew works extremely hard for his clients.
– donny b. (January 28, 2022)
Drew Arnold is honest, professional, hardworking, and just all around one of the best people I know!
– Clayton F. (September 13, 2020)
Drew is by far the most honest, transparent, and hard working individual I think I've ever met. Anyone who gets the opportunity to work with him, take it! You will NOT be disappointed.
– Chris H. (July 31, 2020)
Land by State
Land Professionals by State