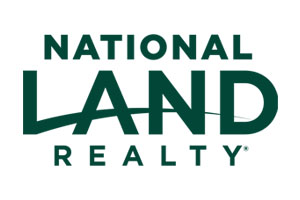 Close
Contact Drew Arnold
Fill out the form to the right and click "Send" to contact Drew.
Drew G. Arnold joined National Land Realty in March 2020. In the past, he has worked for the Alabama Wildlife Federation as a Private Lands Biologist. He truly enjoys working with clients who are selling properties with high conservation potential (e.g., high restoration or wildlife management potential) and/or working farms. Drew has a formal education in wildlife biology and management, as well as several years of hands-on experience in wildlife management practices and principles. Drew started his education at the University of Southern Mississippi where he received a bachelor's degree in Biological Sciences. He then continued on to Texas Tech University where he received his Master of Science with a focus in wildlife, aquatic, and wildlands science and management. Drew is a certified Alabama Prescribed Burn Manager and a Mississippi Prescribed Burn Manager. He is also involved with the Alabama Wildlife Federation, Wildlife Society, Alabama Chapter of the Wildlife Society, and Longleaf Alliance. Drew is a quail biologist by training and has a passion for upland game birds as well as bird dogs and wing-shooting in general. Other activities he enjoys include hunting, fishing, cooking, running, and woodworking. He is especially passionate about growing his own food on his family farm, as well as conserving rare or endangered livestock like the Pineywoods/Rakestraw cattle breed. Drew resides in Dixie, Mississippi, with his wife, Candace, and their German Shorthaired Pointer, Pepper.
Drew Arnold is honest, professional, hardworking, and just all around one of the best people I know!
– Clayton F. (September 13, 2020)
Drew is by far the most honest, transparent, and hard working individual I think I've ever met. Anyone who gets the opportunity to work with him, take it! You will NOT be disappointed.
– Chris H. (July 31, 2020)
Land by State
Land Professionals by State