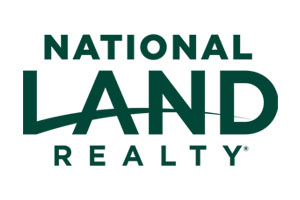 Devin Dickey joined National Land Realty in 2016 and has been a licensed Realtor since 2007. He obtained his license from Kaplan Professional Schools in Colorado Springs, Colorado and has been selling farms and ranches and residential homes ever since. Devin was born and raised in Cheyenne Wells, Colorado where he worked on the family farm and ranch with his dad and two brothers. This experience has equipped Devin with a wealth of knowledge on the area and land allowing him to be a reliable and cultured resource to the community. Devin has been a qualified buyer and seller of land and properties from a young age, giving him the ability to fully understand what it takes to buy, sell, and trade land. 
In his free time, Devin enjoys spending time with his wife and three children. He is a volunteer firefighter, an avid sports fan, and enjoys outdoor activities including salt water fishing, golfing, hunting, camping. 
Devin was very professional and has an outstanding knowledge of the market. He guided me through the entire process and helped me solve some of the more difficult aspects of the sale. I feel that I got a great price for the property and everything was done in a timely manner. Very satisfied with everything!
– James B. (May 24, 2018)
I received a postcard and letter from Devin/National Land Realty years ago and I filed them even though I had no interest in selling our family land at that time. When we decided to sell last year, I reached out to two different agents from two different companies -- only Devin returned my call. As an out-of-state seller, I have appreciated his knowledge of the area and people. He went above and beyond in communicating with me and in representing me there. My brother and I are very happy with the service we received and the price we got for the property.
– Kathlene U. (May 19, 2018)
– Gene M. (December 06, 2016)
– Doris K. (November 07, 2016)
I am very well pleased with everything so far. It isn't done yet but he has been very helpful with everything. There was one thing (I don't blame him) pictures being taken before it was cleaned up. I feel it would have shown better . They should've had time to finish.
– Marguerite Q. (November 04, 2016)
– Reta B. (October 04, 2016)
Land by State
Land Professionals by State